Southeast Regional VP Cathy Cromartie forwarded these two photos from the GYA's Spring Regatta at Buccaneer Yacht Club. Here is a group of juniors from Fairhope YC racing a Viper 640 during that regatta.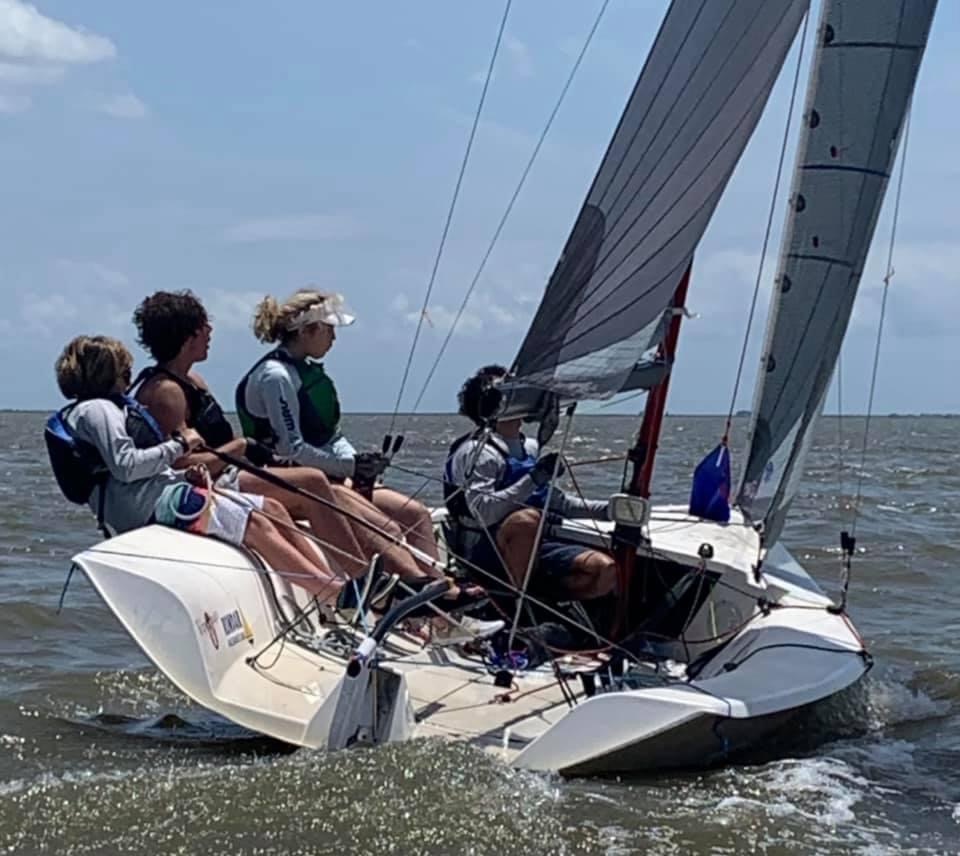 At the GYA Capdevielle Spring Regatta, held at Buccaneer Yacht Club (Mobile, AL) May 15-16, the courses included not only Capdevielle Vipers but also Open Vipers and the Sears Quarterfinals – sailed in the Viper 640. Nineteen Viper 640s were on the start line. Five all-youth teams competed in the Sears Quarterfinals and several Capdevielle teams were sailed by youth. Pictured is the Fairhope Yacht Club (Fairhope, AL) all youth Capdevielle team of 12-year-old Cruz at the helm with crew Chandler, Ava, and Nate.
This second photo is presented purely for entertainment purposes. The Buccaneer YC channel is not the easiest to get out of with jetties on each side that dog leg to the right at the end of the channel. Boats were being towed, but the lead boat was heeled to port which caused it's keel to catch on one of the jetties. Just another example of how sailors can be resourceful in unexpected situations.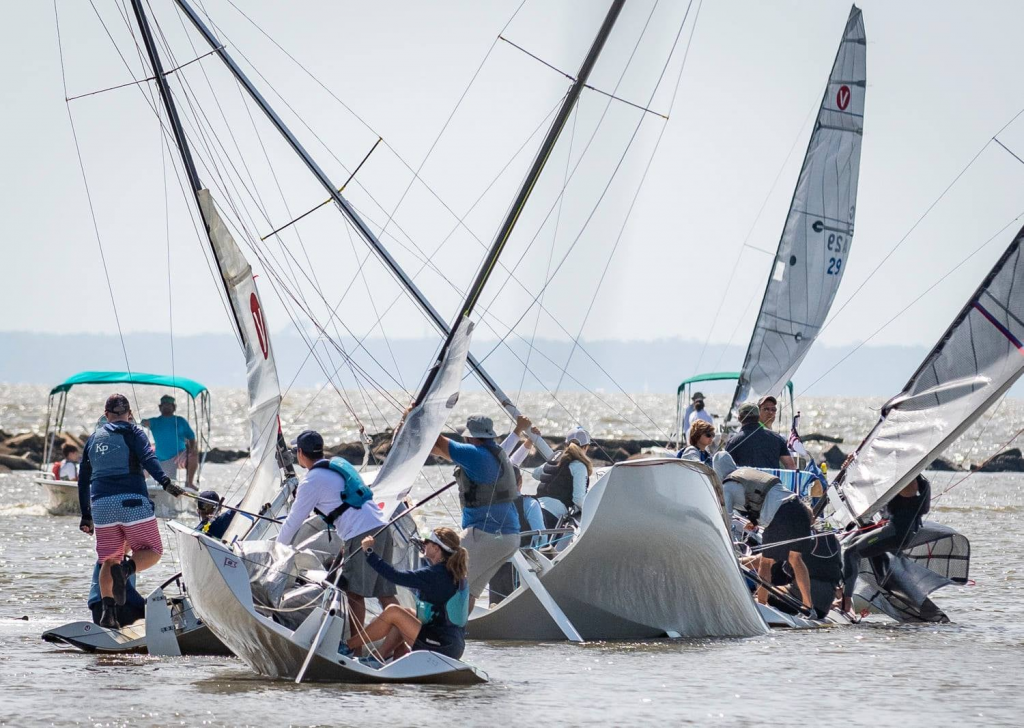 Photos: Paul Bowers