Why Choose The Viper 640?
"It's a perfect balance of dinghy and keelboat"
The Viper 640 is a two to four person, high-performance sports boat.  It is FUN, FAST, EASY and AFFORDABLE. The Viper makes high-performance sailing available to everyone. The open transom bails water instantly, even in extreme conditions. The Viper is simple, clean, and comfortable, with no protruding hardware and everything placed for efficiency.
The Viper is light enough to be towed behind a compact car and simple enough to be rigged and sailed in under a half hour. The boat can be launched from a hoist or ramp.
The 640 is strict one-design with no changes permitted to the boat as supplied by the class approved builder. The only option is sails, supplied by class approved sailmakers and strictly controlled through class rules, which encourages the development of tuning techniques with the help of the best sailors and sailmakers.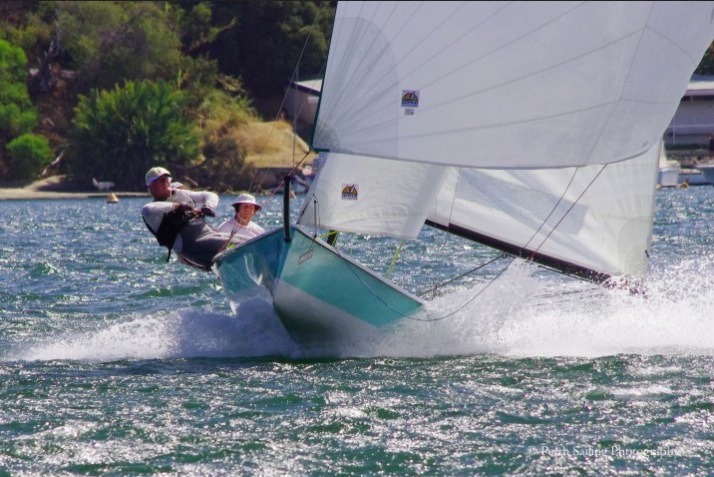 PERFORMANCE
An uncompromising race boat
Fine entry, long narrow bow and pronounced flare in the midsection results in unusually low drag.
Bulb keel and wide flared beam at the cockpit provides superior stability and enables a more powerful sail plan.
The combination of fine entry, low drag, and powerful sail plan make the Viper incomparable in light air or chop. The Viper will start planing before any similar class (j/70, SB3, Open 5.70, K6, U20, Melges 20 & 24 etc).
The combination of wide cockpit, superior stability and a sturdy carbon mast make the Viper fast and secure in a big breeze.
The hull shape means that the Viper does not go 'bow down' planing downwind at high speeds.
EASE OF SAILING
Design Philosophy of "Simple, Clean and Effective"
Wide rounded decks means no droop hiking. The most comfortable boat in its class.
Clean ergonomic cockpit layout means no unnecessary lines.
Gnav (compression vang) creates more space for the crew.
Asymmetrical spinnaker set and retrieved from a bow launcher
The design emphasis was on simple and effective. "Sheet in and go".
The Viper is accessible to a wide range of sailing skills.
Typical overall crew weight (500-600lbs) allows a good combination of different crew weights. The light sheet loads make it easy for women and kids to crew.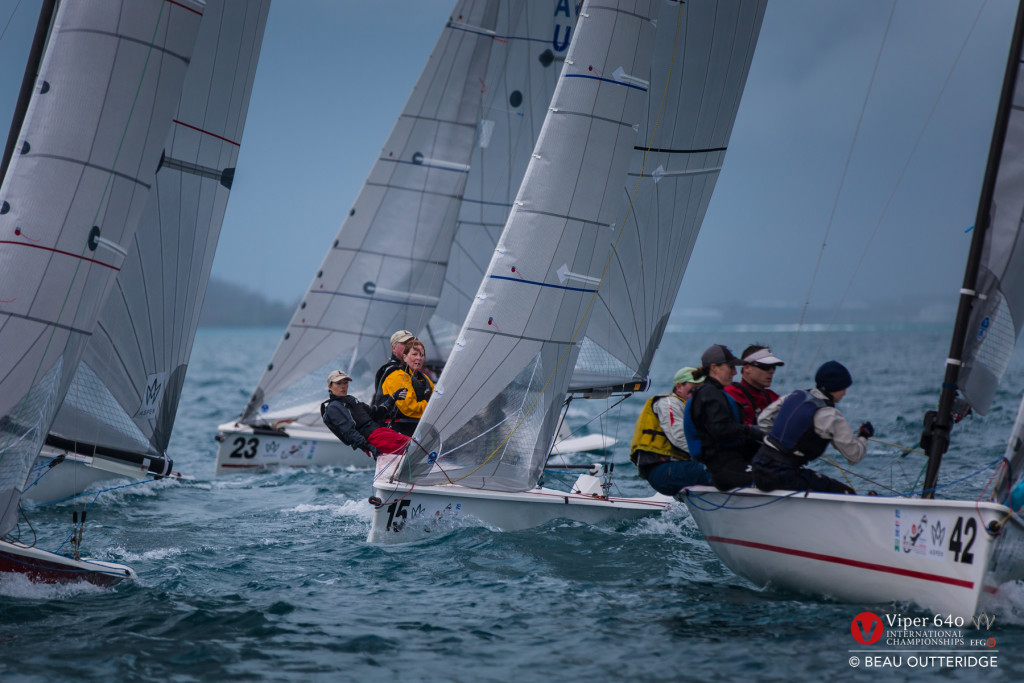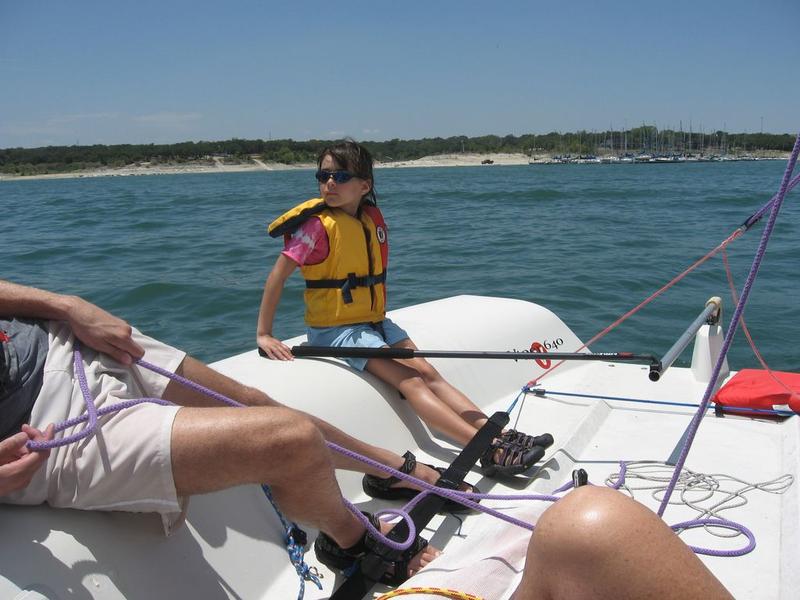 SAFETY 
#1 Priority
Combination of carbon mast and 220lb keel bulb (adopted by class in 2006) ensures that the Viper passes the stringent "self-righting" test in the European Recreational Craft Directive and the international stability and buoyancy standard ISO 12217.
Built in safety lines under the gunwale to prevent losing MOB.
Self-bailing open transom.
Closed cell, foam core hull provides positive flotation.
LAUNCHING & TRANSPORT
Anywhere, any tide
Three-point clip on bridle – easy launch from the hoist. Custom trailer- easy launch from a ramp.
Lightweight carbon mast is easily stepped by one person.
Keel is easily lifted using purchase attached to halyard or mast tang – no crane or device needed from shore. Hoist the keel as you sail into the ramp.
1100 lb all-up weight of boat, trailer sails and gear – towable by most passenger cars.
Sits at waist level on trailer due to lifting keel – no need for ladders.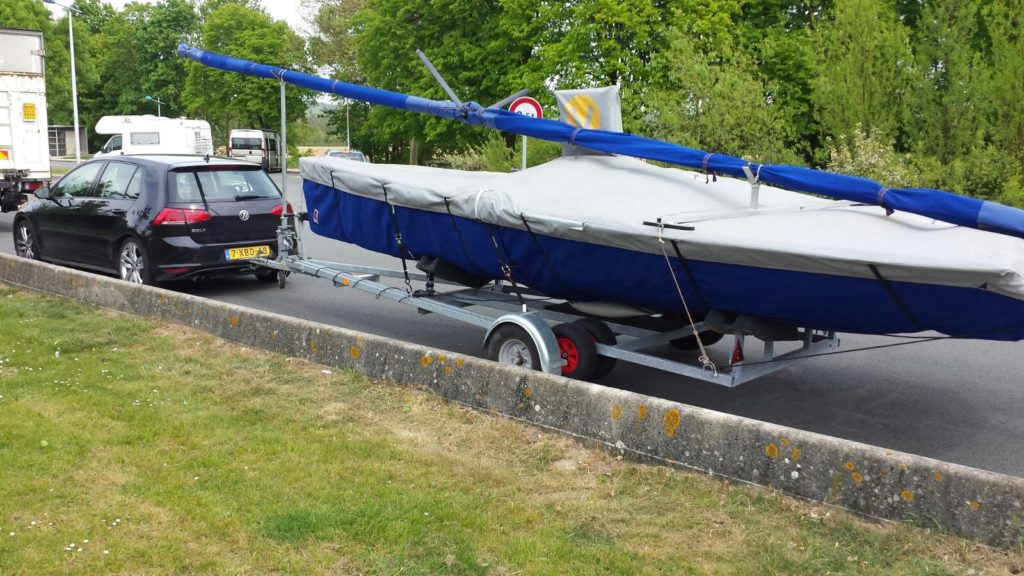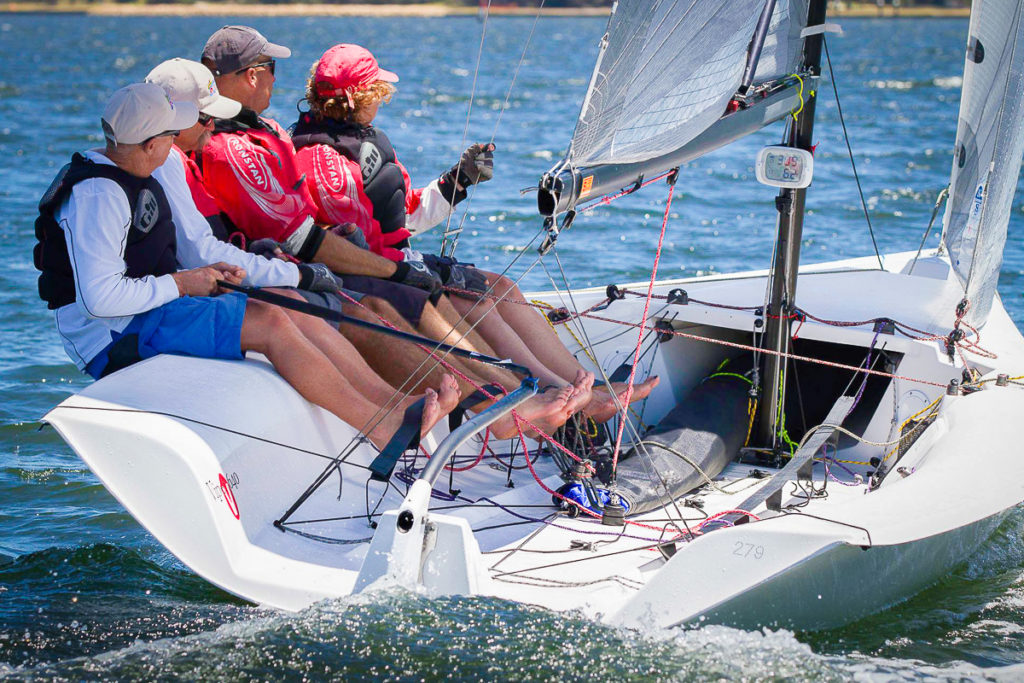 CONSTRUCTION & COST
High tech build quality at price directly from builder
Light weight and super stiff due to vacuum bagged vinylester closed cell foam sandwich construction. Harken top of the line hardware. Carbon mast.
Base boat cost of $35,950. Race ready, including carbon mast, sails,  and trailer.
No license fees, no royalties, no distributor margins. Buy the boat directly from the builder.
Used boats range from $10k to $28k.
Want to Know More? Get in Touch.