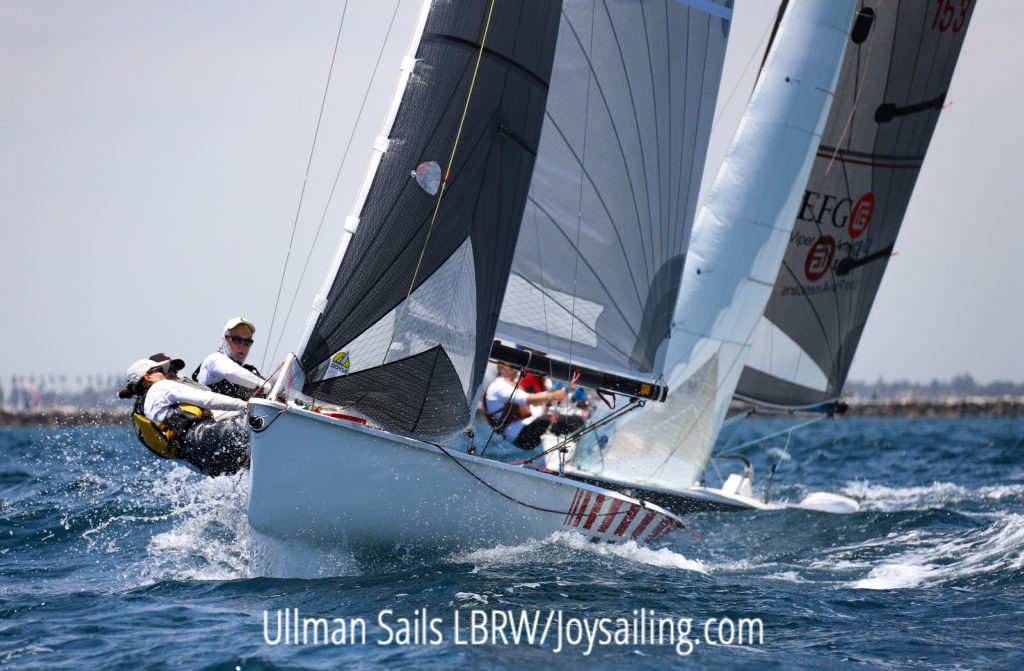 Things were a little bit different this year for the Viper 640 Class at Long Beach Race Week.  The Vipers were the largest class at the event with many teams using the regatta as a perfect warm up for the Viper World Championships coming to Alamitos Bay Yacht Club in August.  
The variety of conditions from light air shifty races on day one to breezy conditions in the afternoon days two and three gave teams the opportunity to show their ability to shift gears and adapt. The race committee sent the fleet on long courses in the afternoon in an attempt to keep the Vipers from sailing into the J70 fleet. That combined with some choppy seas made for some tough racing. 
In the end Mike Pentecost's "Nice Asp" brought home the championship with regular crew members Garrett Brown and Chuck Trip on board.  In 2nd place was Geoff Fargo's "Boomslang". 3rd place went to a new member in the West Coast fleet Kevin McCarthy on his boat "Chance V".
LBRW was a great opportunity to see many regulars and long time Viper sailors, teams that traveled in from Arizona as well as a few new teams to the fleet.  Big thanks to Ed Feo's support for organizing some fleet training opportunity and Keith Magnussen from Ullman sails who has shared a lot of information with many teams in preparation for the worlds.  
The Race Organization and hospitality shown at the event was very impressive and really made the fleet realize this is going to be an amazing World Championship event.  ABYC and the West Coast fleet is looking forward to hosting all Viper class members and encourage you to make the trip to worlds this summer that you will not regret.