Gulfport Yacht Club, August 1-2, 2020
This year's Junior Lipton Challenge was the 75th running of this historic regatta, one of the crown jewels of the Gulf Yachting Association's Capdevielle interclub championship series. Hosted by the Gulfport (MS) Yacht Club with their Sailing Director and Viper sailor Sam Vasquez as Event Chair, the regatta reached its 6-race limit for the ten teams participating.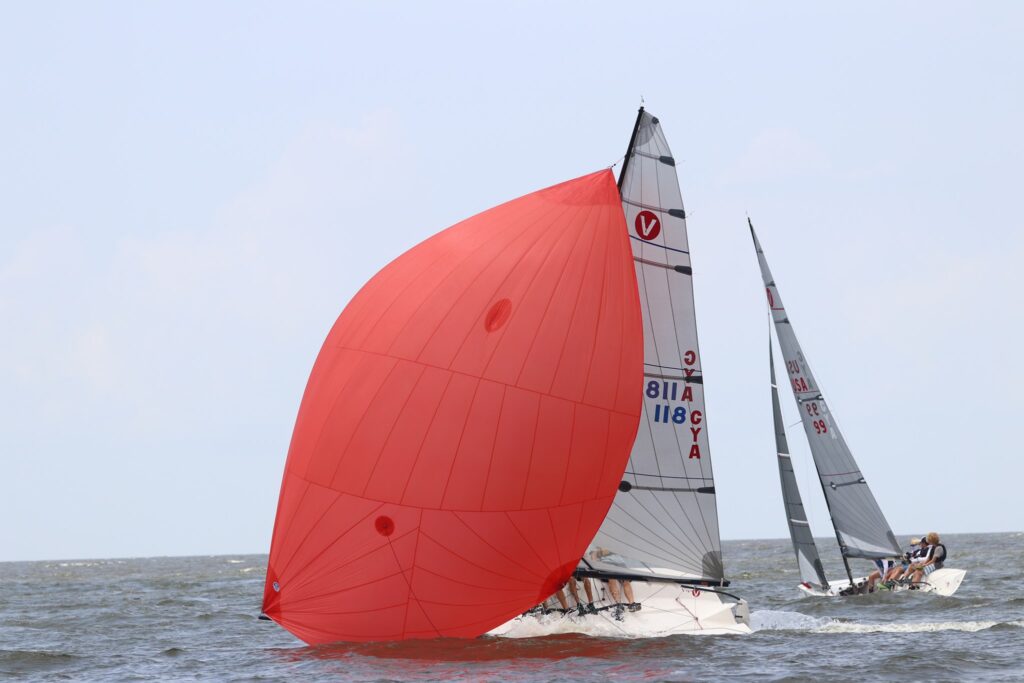 Of interest to those not familiar with the Capdevielle series, it is a twelve club-vs-club events with its own team composition requirements. For the six races sailed, any member can crew for all of them, but nobody can helm more than two races. This results in a cadre of sailors from each club participating with helms and crews jumping into and out of the boats constantly.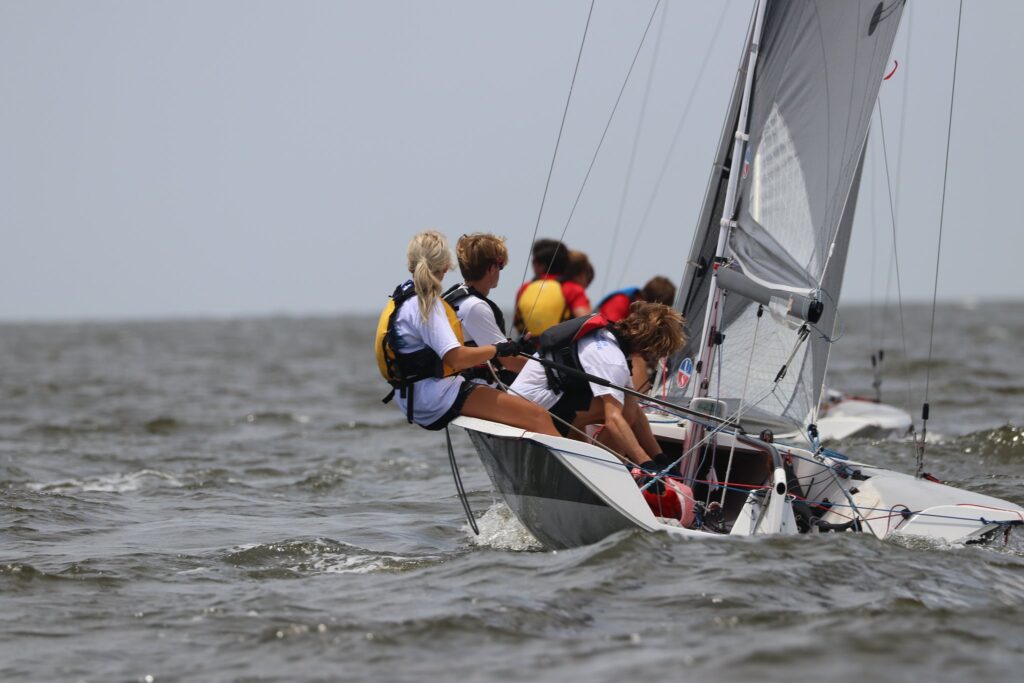 Saturday saw winds in the 8-12 knot range with Sunday's wind peaking at around 6 knots. In the end, it was Southern Yacht Club who took home the top honors. Their juniors won four of the six races, placing second in the remaining two. In second was Pass Christian Yacht Club with Bay Waveland and Gulfport Yacht Clubs tying for third with Pass Christian getting the nod.
It should be mentioned that Santa Barbara, CA Viper sailor Geoff Fargo donated his "east coast" boat to the GYA Foundation recently. Fargo's 174 was always a quick boat and, by making it available to the GYA, Lakewood Yacht Club (Houston, TX) was able to send a team to the Junior Lipton finishing in a respectable fifth position.
2020 was the third time the Junior Lipton Challenge has been sailed in Vipers. When asked how the juniors are managing sailing a Viper, Sam commented, "They are loving it. They can easily handle the boat in all conditions (mostly sailing 4-up), even better than most 'old fat guys,' including myself. Special thanks to Geoff Fargo for having donated his boat to the GYA Foundation so more juniors can get to sail a Viper."
Pos
Sail
Skipper
  1 
  2 
  3 
  4 
  5 
  6 
Total
Pos
1
29
Southern Yacht Club
TBD
2
1
1
2
1
1
8
1
2
39
Pass Christian Yacht Club
1
2
3
1
4
3
14
2
3
99
Bay Waveland Yacht Club
4
5
4
3
2
2
20T
3
4
57
Gulfport Yacht Club
TEAM GYC
3
3
2
4
3
5
20T
4
5
256
Lakewood Yacht Club
Noah Zittrer
5
4
11/DNF
6
5
4
35
5
6
81
Fairhope Yacht Club
7
7
5
7
6
6
38
6
7
79
Mobile Yacht Club
6
11/DNF
6
5
7
7
42
7
8
179
Pontchartrain Yacht Club
Michael McKnight
8
9
7
8
9
9
50T
8
9
220
Tammany Yacht Club
9
8
8
9
8
8
50T
9
10
118
Fort Walton Yacht Club
Olin Wolfgram
10
6
9
10
10
10
55
10
More photos: https://www.facebook.com/Tack-N-Gybe-Photo-998217793547893