October 16, 2022
Viper 640 2022 Women's and Youth North American Championships
Gulfport (MS) Yacht Club has turned into Viper 640 Central this weekend through next. The weekend of October 15-16, Gulfport Yacht Club hosted the second Viper 640 Women's NAs and the Class's first Youth NAs. GYC PRO Steve Nolte got in a full schedule of eight races over the two days commenting, "The sailors came to sail and we had the time and ideal conditions for a final race today…so we went for it. It didn't change any of the finishing positions, but the sailors got to spend another hour racing in today's ideal conditions of 7-10 knots."
Conditions for the regatta tended to be in the 5-7 knot range with only the final heat seeing 9-10 knot on the course.
The 2022 Women's North American Champion is Rachel Beardsley (Shelter Island, NY) racing with her husband Peter, and their boat partner Jay Rhame. Rachel started the regatta with a third and that ended-up as her throw out. From there was a string of four firsts and three seconds. Rachel's take on her Championship win was, "The key to our success was that we have been sailing together for years as a team. We know how to communicate effectively with one another, and we are dialed into the boat's tuning. We caught a few shifts that proved advantageous for us, and we were cognizant of the tidal flow. We appreciated the hospitality of Gulfport Yacht Club, which had a top-notch Race Committee.  It was really fun to sail in such a competitive fleet.  We're grateful to the Viper Class for supporting women's events, and we look forward to sailing in future women's regional, national, and world championships."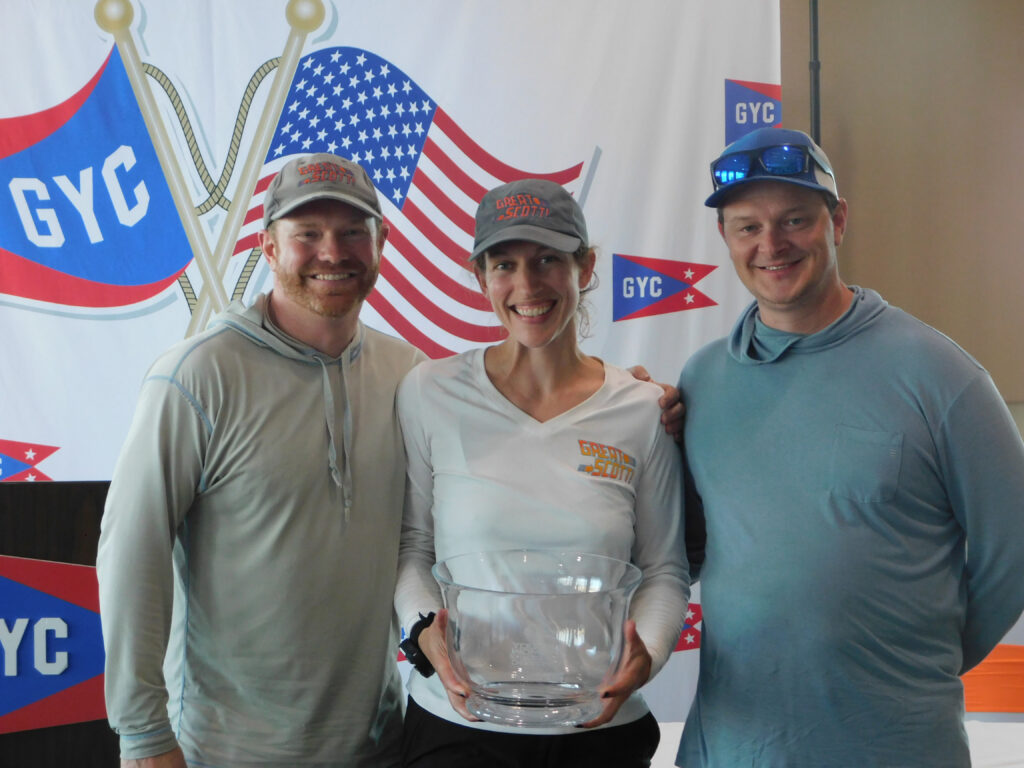 Peter Beardsley, Rachel Beardsley, Jay Rhame (Photo: Cathy Cromartie)
The second-place women's team was local GYA sailor Ali Ware, Gulfport Yacht Club, sailing with Ricky Welch and James Edwards. Ali was in the money throughout the regatta winning both the first and last races. In third place was Cam Farrah (Ft. Walton Beach, FL) sailing with her father Cliff and Andrew Brennan.
Michael Burns (Pass Christian, MS) walked away with the Youth Championship with William Trapani and Mitchell Martin as crew. With four firsts and two seconds, Burns was able to skip the final race and make his plane back to the U.S. Merchant Marine Academy in Kings Point. With Burns in control of the leaderboard, the tightest competition was for second between Connor Fanberg (Bay St. Louis, MS), Anders Fanberg, Kate Gibbons, and Mary Ellen Edwards, who ended-up in second, one point ahead of Court Salloum, Anderson Wolford, and Evan Garrison. Although in third, Salloum won three of the eight races.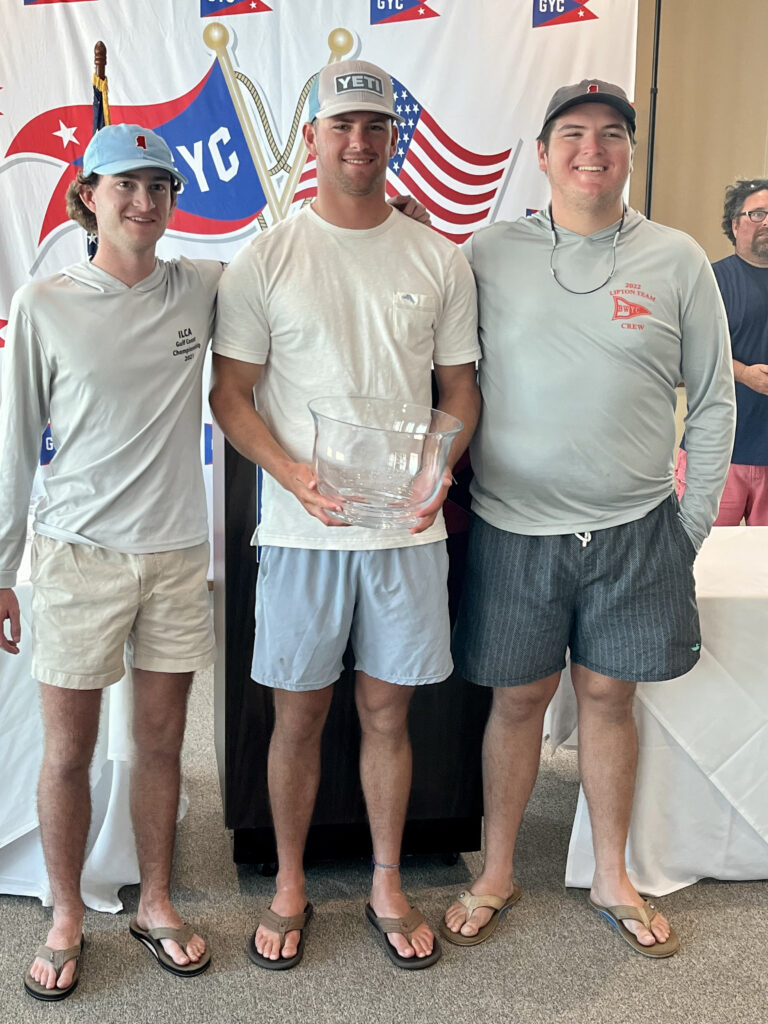 Mitchell Martin, Michael Burns, William Trapani (Photo: Cathy Cromartie)
Results:  https://yachtscoring.com/event_results_cumulative.cfm?eID=14851
The following photos are from Curtis Christensen and more images are available at http://neworleanssailing.com/