Those that have never had the opportunity to sail in the AYC Birthday Regatta and Leukemia Cup are missing quite an experience. Sailing on the picturesque, man-made Lake Pleasant 40 minutes north of Phoenix, one is in awe of the mountains that edge the lake, the cacti on the hillside, and the wild burrows that graze the area. All that plus a zillion motor homes and half a zillion sailboats that are all launch ramped.
In the middle of this Chamber of Commerce commercial…a regatta broke out! An even ten Viper 640s sailed ten races over three days (Feb. 8-10) with local sailors Mike Hestor, Mike Blumberg, and John Mayall won 5 heats to beat out Tony Chapman, Buttons Padin, and Han Sergin (3 bullets) by 7 points with Californians James Baurlay, Tucker Strasser, Julian Soto, and Diana Bandziulyte in third.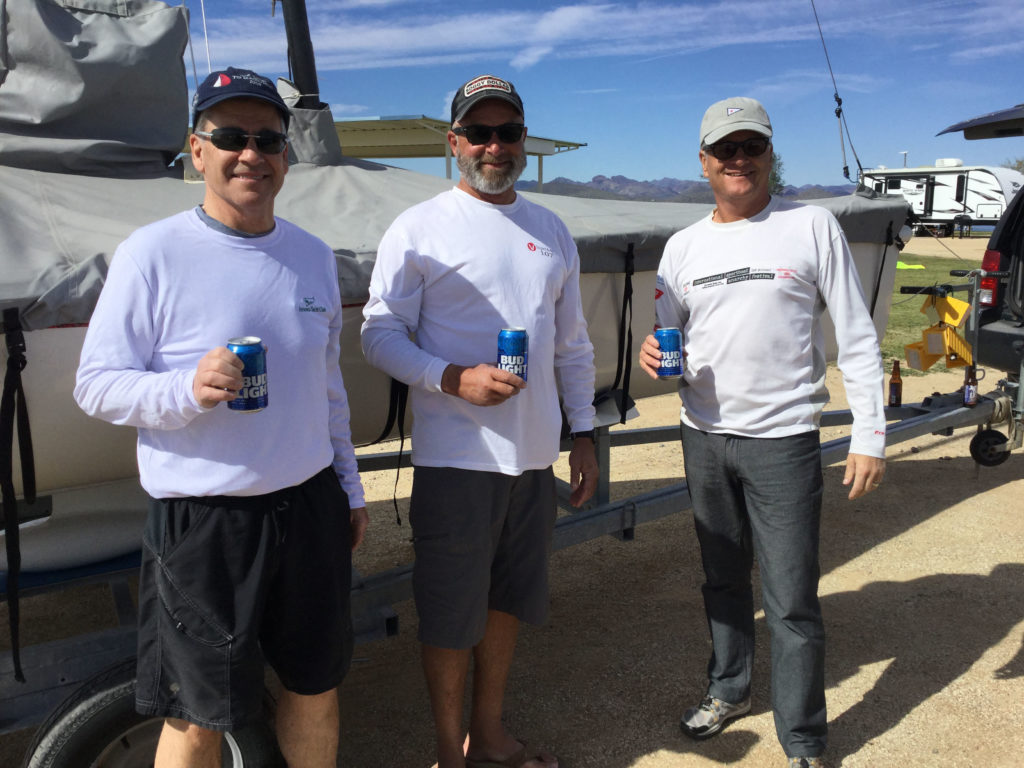 Mike Hestor (C), Mike Blumberg, and John Mayall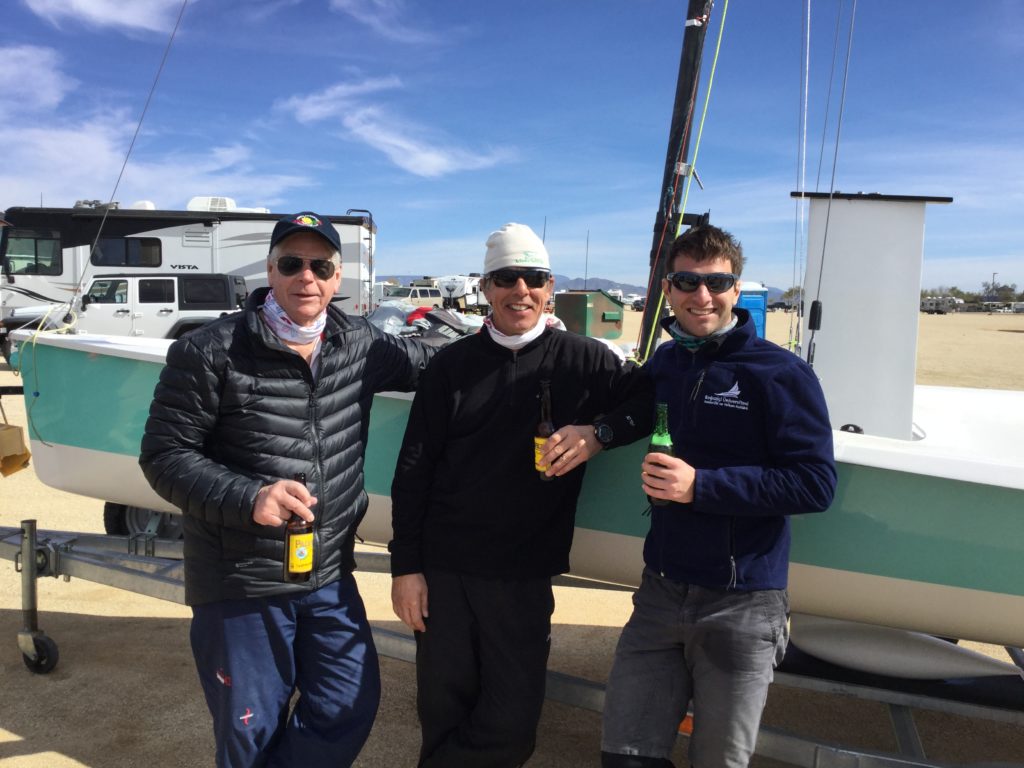 Tony Chapman (C) with Buttons Padin, and Han Sergin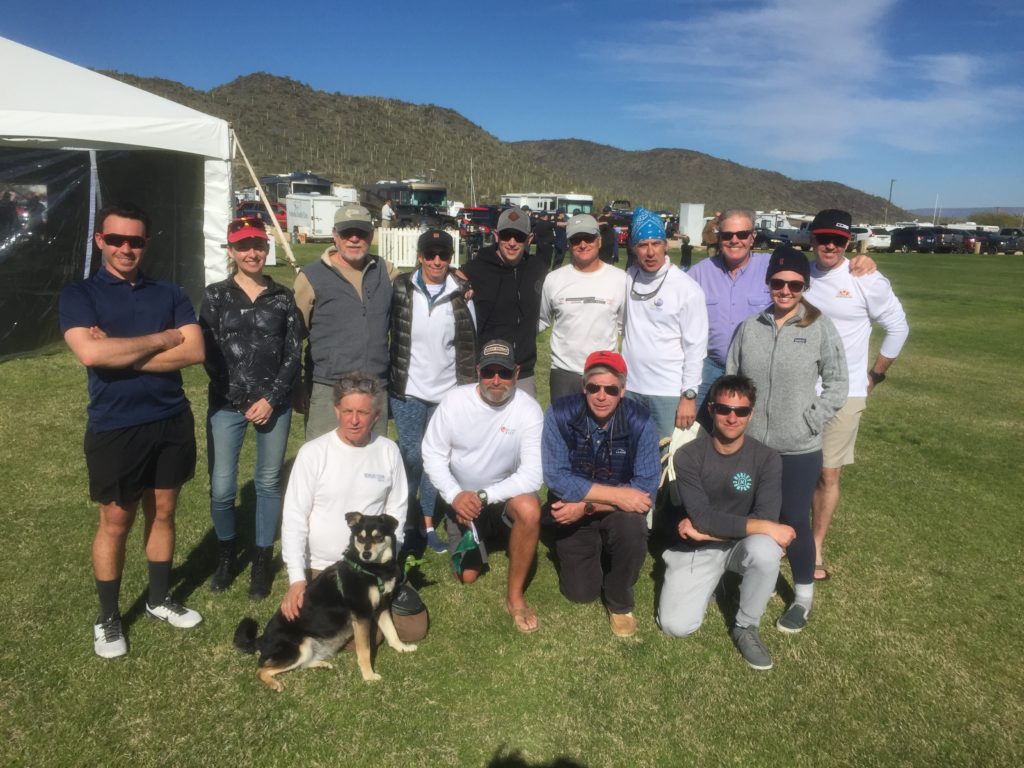 The winds on Lake Pleasant start off early in the mornings from the north only to die mid-day and shift to the south.  As such, the AYC RC started weekend early. Did someone say "early?" Saturday's first gun was at 0930 and Sunday's even earlier at 0900. Those that traveled to Phoenix for some warmth arrived at the boats Sunday morning by 0800 with a 43-degree northerly blowing well into the teens. It's a bit ominous when the rigging of all the Vipers docked side-by-side howl in the wind. We considered changing the name of the Viper to the Banshee.
Excellent racing from hiking conditions to total drifters where jibs worked better downwind than chutes. All in all, however, it was a well run regatta with gracious hospitality, great Viper camaraderie, and champagne sailing conditions on the flat waters of Lake Pleasant.