1 island. 2 days. 3 parties. 6 family teams. 9 Vipers.
September 1-2, 2018
Reported by Dave Nickerson
Perfect end of summer weather with breeze in the low to mid-teens for a 15 mile 'Round Fishers Island course on Saturday. It was a quick 2.5 hour clockwise lap around Fishers with a shifty, tactical first beat to the east end and a long tight spinnaker reach down the south side of the island to Race Rock. The reach was exactly the kind of conditions where vertical rudders earn their keep. Vipers (largest of the 6 one design fleets racing) were the first 3 boats around the course. The fleet then took power boats over to Fishers for a great party at Fishers Island YC followed by a big dinner at the Nickerson's back on the mainland.
Breeze was lighter on Sunday but allowed for 4 close around the buoys races run by a veteran Mudhead race committee led by Frank Murphy. Then – a cookout hosted by the Solomons and awards at regatta host Ram Island YC in Noank, CT. Local Real McCoy 12 year, 5 year and 3 year rum for the first 3 boats, respectively, made some wish they had sailed a little harder.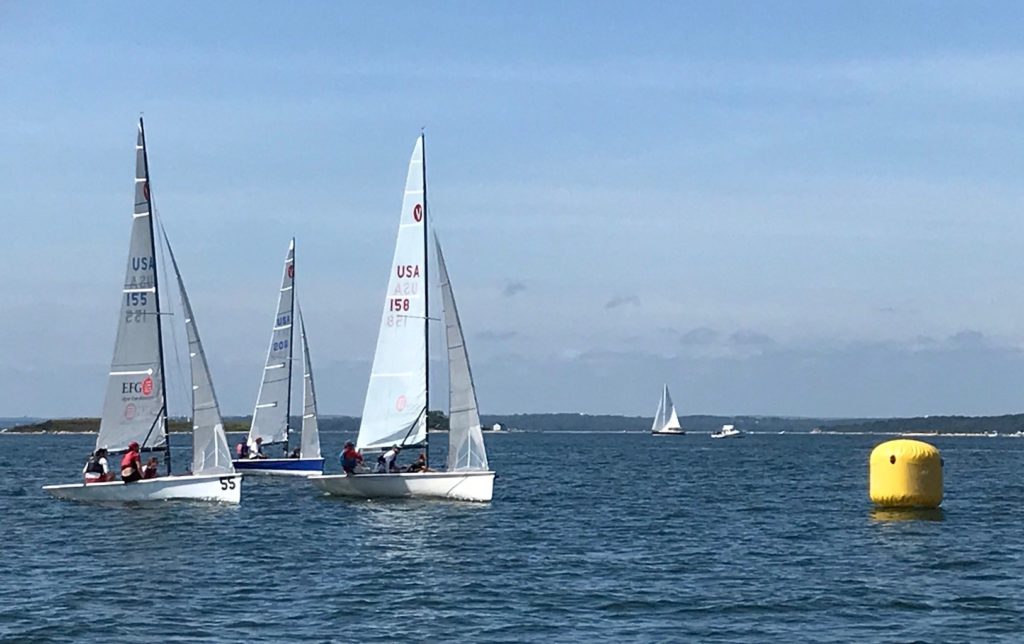 It was great to see so many family teams on the water: Art and Steve Shaw, Moise and Carly Solomon, Chris and James Knowlton, Dave and Baxter Menzies, Chris and Gary Annino, and finally Dave, Janet and Scott Youtt. The Youtt's recently brought Viper 93 to the local Eastern Connecticut fleet. And thanks to the 3 Marblehead teams (Marcelo/Jen/Eleni, Matt/Dana/John and Colin/Kaitlin/Zander) who made the trek to join the 6 local boats.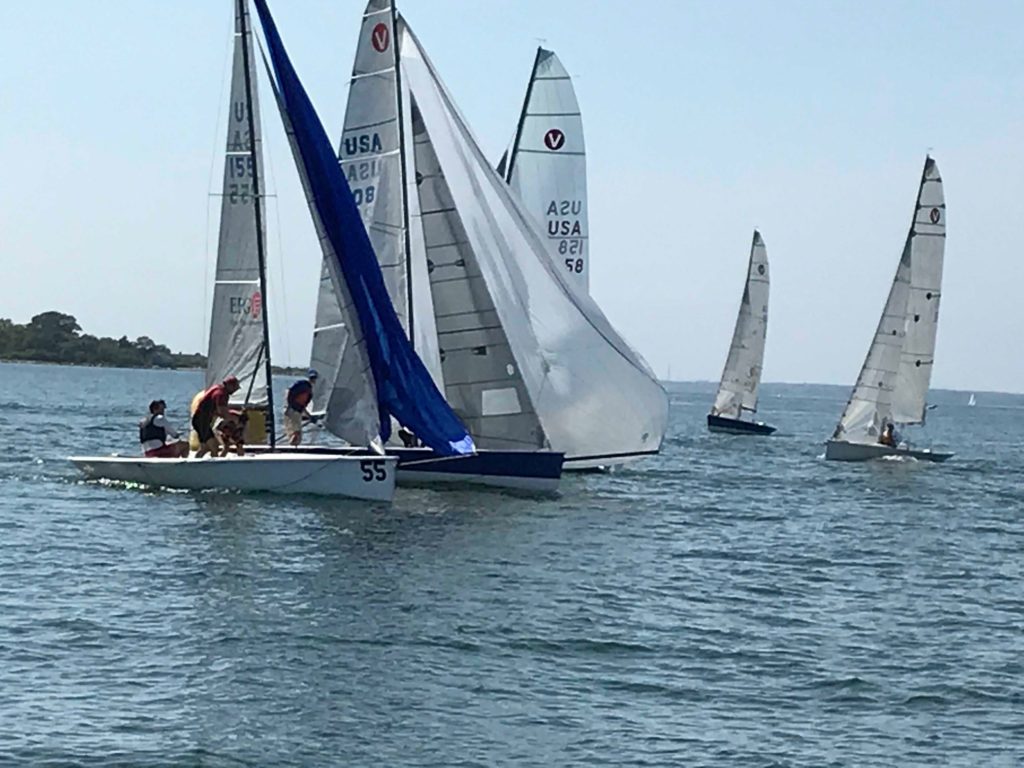 505 rockstar and Viper newcomer Mark Zagol adapted to the boat very quickly and won his first outing.  We expect to see a lot more of Mark and teams from New England Science & Sailing.  NESS, a non-profit science, sailing and adventure education organization – where Mark directs the sailing program, received the generous donation of Viper 158 and is putting it to good use in classes and regattas.
Overall results from the 2 days                                            Points
Mark Zagol – NESS                                                         9
Nickerson/Solomon – Ram Island                              12
Colin Santangelo – Eastern                                          16
Andy Stoddard – Mudheads                                         18
Marcelo Pereira – CBI                                                    27
Matt Hebert – CBI                                                           30
Chris Annino – Ram Island                                            31
Dave Youtt – Mudheads                                                  37
Art Shaw – Mudheads                                                     49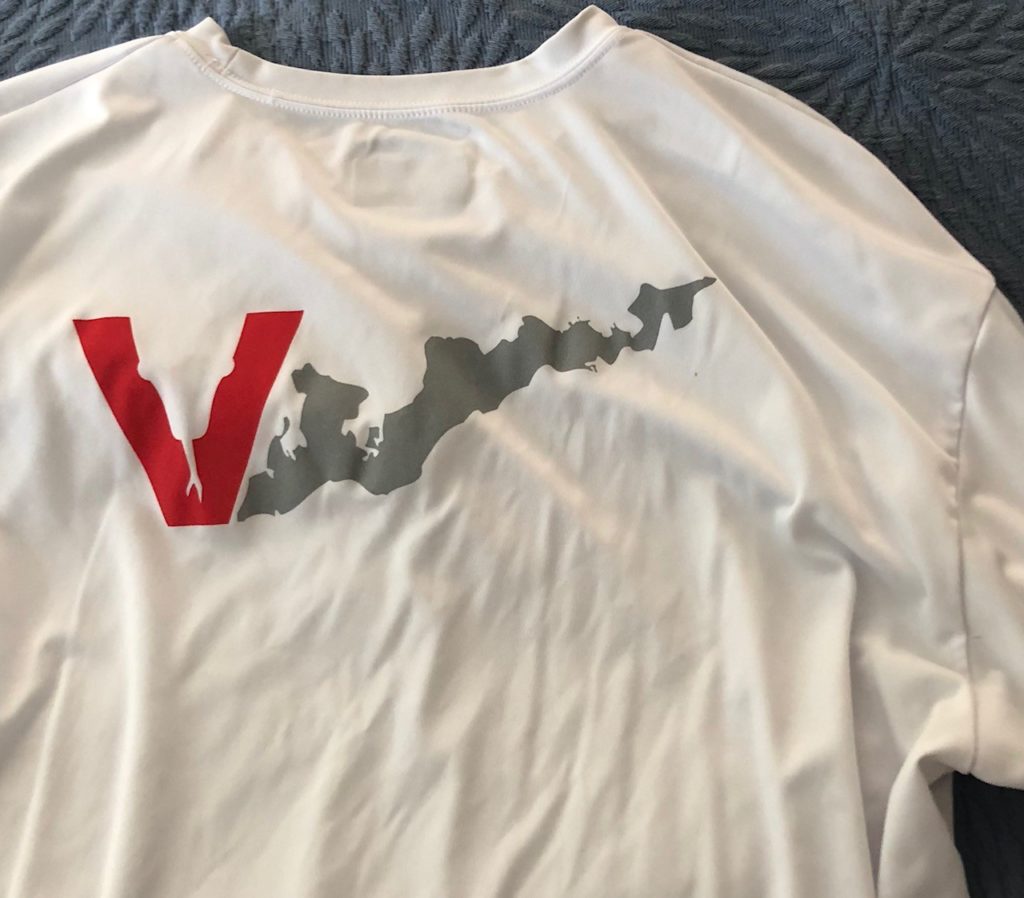 Thanks so much to everyone who traveled and helped, to the Mudheads, Ram Island YC, and Fishers Island YC – the 3 local clubs who make this possible. Hope to see you all next year – and bring your friends.