The 2023 Viper 640 North American Championship sponsored by BMO Private Wealth was held this past weekend (Sept. 22-24) at Nepean Sailing Club in Ottawa, ON. Sailing on Lac Deschênes, the competitors found challenging conditions across the three days.
On Friday, a shore postponement delayed the start for an hour until minimal breezes filled in. One race was gotten off but the second one was abandoned due to a major wind shift – shifts would be the story all weekend. Saturday's racing was also limited to a single race despite the race committee's efforts to relocate the course to various parts of the lake.
It wasn't until Sunday that there was wind. An amendment to the NoR had been posted earlier allowing for five vs. only four races a day. The RC maximized that option completing five races Sunday for a seven-race championship.
Throughout the regatta, the leader board's top eight sailors traded positions from race to race. On Sunday, with winds in the 5-10 knot range, major oscillations turned the fleet inside out more than once. Then, going into the final race two boats were tied in first position: six-time Viper 640 NA Champs Brad Boston (Sarnia, ON) and Lee Shuckerow sailing with Eric Vigrass were tied with Jimmy Praley (Annapolis, MD) with crew of Austin Powers and Max Vinocur. At that point, Boston would have taken a tie-breaker, but in the final race Praley finished third to Boston's seventh sealing the Championship results.
"The competition was top notch despite the first two days' light winds. I kept my eyes on the sails and Austin and Max sorted out the rest," said Praley. "Brad's team sailed a great regatta and it was only due to catching some shifts in the final race that we were able to secure the Championship."
In third place and the top Corinthian was 19-year-old Arden Carleton (Edgecomb, ME) sailing with her father Todd, her sister Charley, and friend Claas Mischok. Her two first place finishes broke a tie with Dave Nickerson, Moise Solomon, and Scott Leming in fourth. Nickerson and Solomon, who shared helming, also shared the Masters' trophy.
Full Results: https://yachtscoring.com/event_results_cumulative.cfm?eID=15857
PRO Bill Visser, Austin Powers, Jimmy Praley, Max Vinocur, Viper 640 Int'l Chair Steve Chapman (Nepean SC member).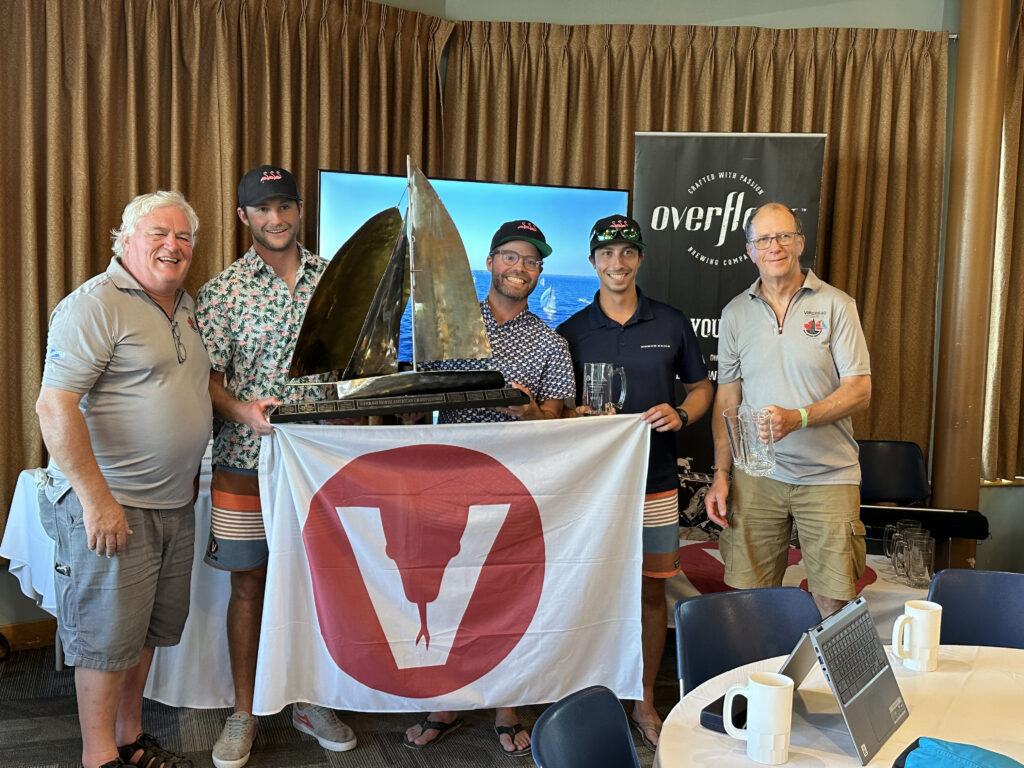 Praley's Robot Flamingo team is known for rocking team board shorts.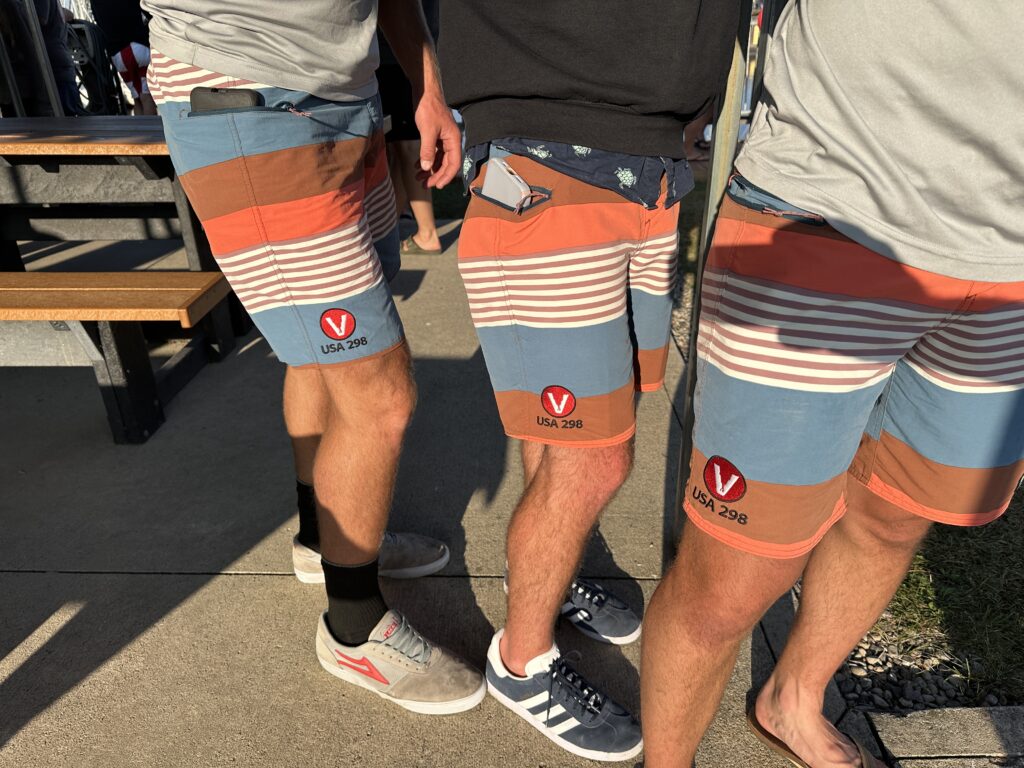 Praley team interview Day One. https://fb.watch/nhLFob7Ng6/