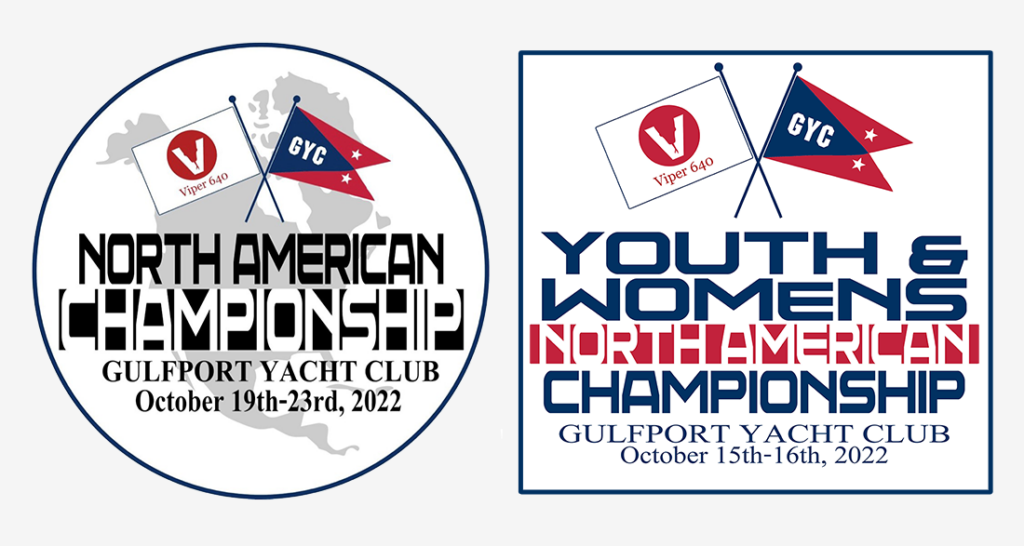 Three Viper 640 North American Championships are set to begin in less than a month. As was discussed in the North American Executive Committee meeting earlier this week, the sailing and social plans GYC has in place make this a "must sail" event…and now that's even easier than you may think.
Don't want to tow your boat to Mississippi? Turns out you really don't have to. Sam Vasquez at GYC has between three and five Vipers available for charter and very, very reasonable rates. Get your crew, book a hotel or AirBnB, and come sail this year's North American Championships. Open teams, Women, Youth, they can accommodate all.
To arrange to charter a boat, contact Sam Vasquez.
Information and online registration:
Women's/Youth NAs – October 15-16, 2022
North American Championship – October 19-23