May 13-15, 2022
PHOTOS Courtesy of Spinsheet Magazine
Sailed as part of the 2022 Helly Hansen Sailing World Regatta Series, this year's Viper ACCs were a light-air challenge, requiring expert boat handling, tactics, and the ability to change gears.
With Annapolis Yacht Club as the primary host club, most of the Vipers were across the Sevrin River at Eastport Yacht Club. If you looked at YachtScoring a few days before the event, you would have seen 27 Vipers registered, but thanks to everyone's friend, Covid-19, a number of boats had to withdraw at the last moment creating a number of crew swaps resulting in hybrid crews.
The plan was to race three days sharing the same circle with the J/70s and J/30s. Interestingly, the J/70s have a 5-knot minimum wind speed for starting a race, and, at one point on Friday, when the wind was only 4-knots, the RC came on the radio and announced that, "…there's not enough wind to sail the 70s so we're going to start the Vipers!" Unfortunately, soon thereafter the wind died, the race was abandoned, and everyone towed home.
After sailing, there was no debrief because there was no racing, however, Annapolis locals Walt and Tricia Pletcher (Viper 245) hosted a great Class party at their home as they did last year. Wonderful hospitality with typical Viper fellowship enjoyed by all.
On Saturday, two races were sailed in light winds. Former ACC champ Brad Boston, sailing with Lee Shuckerow and Eric Vigrass, won the first race after leading wire to wire. Mary Ewenson was over early and didn't hear her hail at first. It took her a long time to get back to restart. After that, she took a massive hard left and ultimately ground it back to second for the race. Her boat was 510 lbs vs. others at 600+. That said, she's really sailing well.
Mary won the second race by half a leg. She sailed with Ryan Cox, who sailed with Mary's late husband Geoff in the LA Worlds, and David Hillmyer – from Sarasota Sailing Squadron – this was one of the hybrid teams.
 It should be noted that Marek Zaleski, sailing with his father Chris and Jacob Brandt, was second in Race 2 and finished the weekend in third overall. Marek really has his boat tuned after the March Sarasota event. Now Team Z is going as well as everyone thought they eventually would.
Saturday night, local Viper sailors, Jay Sterne and Jamie Fontanella (bought 235 from Cole) hosted a party at Jay's house for a bunch of folks. New to the fleet, good to have them there.
Sunday's Race 3 was won by the team of Jay Rhame, Peter Beardsley and Ryan Dempsey. Peter professes that they had terrible starts but phenomenal boat speed that let them finish the series in second. Peter went from 11th at first mark to first at the second mark thanks to good light air downwind speed. Marek, Mary, and Brad were having bad races when, one of the competitors had a bad jibe and took out a number of boats. Mary, 50 feet from the finish, was able to avoid the mess and moved from seventh to third in the final 50 feet.
Sunday's final race of the championship was a total drifter. Mary had been winning at the weather mark, but Scott Steele was able to drive through with a jib as a windseeker for the win. EYC's Steele was sailing with former Kiwi America's Cup sailor Gavin Brady and Gavin's daughter now living in Annapolis, won the final race. For Brady, it was his first time in a Viper and loved it. He's moving to the top of the list of prospective owners.
In Race 4, Marek, Mary, and Brad were having bad races when one of the competitors had a bad jibe and took out a number of boats. Mary, 50 feet from the finish, was able to avoid the mess and moved from seventh to third in the final 50 feet to secure the Championship by two points.
Then, just in time for the sail home, the wind filled in and everyone sailed in at 7 knots. As they say, "That's yacht racing!"
Both days – pea soup fog in the morning – RC blowing horns to be found. Whoever found them first dropped a pin in the Facebook chat so everyone could find them.
The RC clearly had difficulty with the fog making it hard to see the other end of the line and the mark. Once the fog lifted there was still considerable adverse tide to be delt with. Saturday was a northerly, Sunday a Southerly – never had more than five knots of wind all weekend.
Mary's take on winning the ACCs was: I was fortunate to have Dave Hillmyer and Ryan Cox join me on the Evil Hiss for the ACC's. We'd never sailed together before, so when they got to town Thursday evening we set out our strategy: Dave would trim, Ryan would call tactics, and I'd drive – oh, and we'd have a ton of fun. Turns out that was the perfect approach, and for sure it was EWE-approved. Dave kept us going fast, and Ryan pointed us in the right direction. All I had to do was follow instructions (which I did most of the time).
The racing was really close, and patience paid in the light air. We were super light, just 510 pounds, so we thought we had an advantage there going into the regatta, but it turned out that boats 100 pounds heavier than we sailed to the top of the standings as well.
There was a lot of floating and waiting, and the navigation to the racecourse in the fog was enhanced by the group chat on Facebook Messenger – not something you hear every day!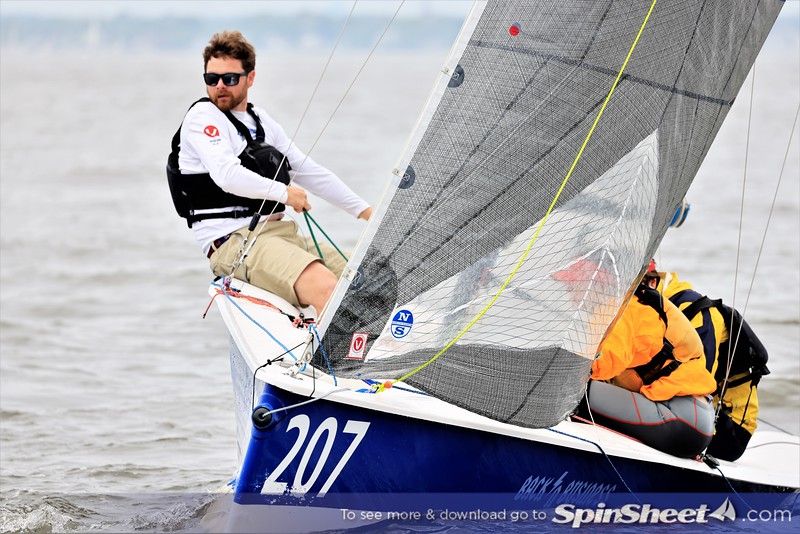 Will Keyworth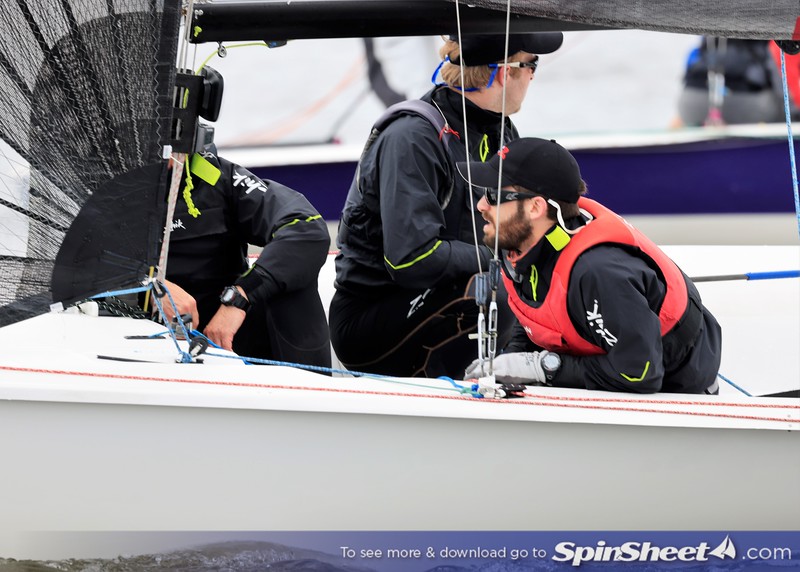 Will Keyworth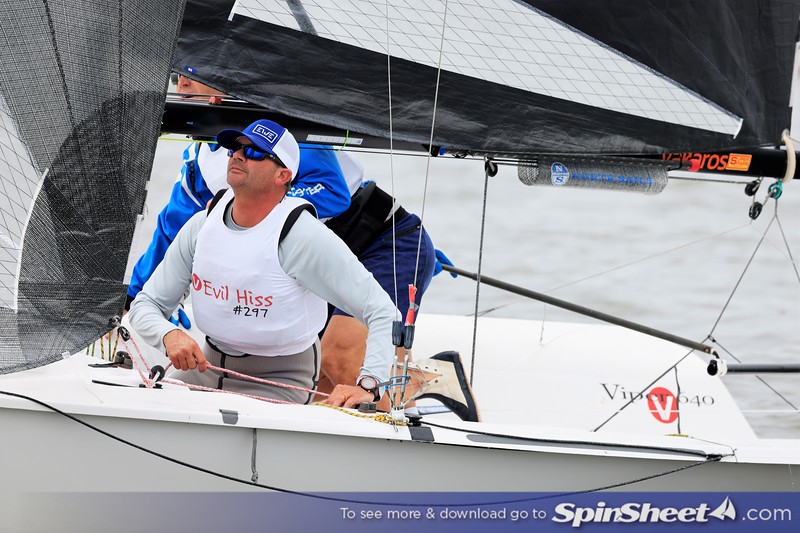 Will Keyworth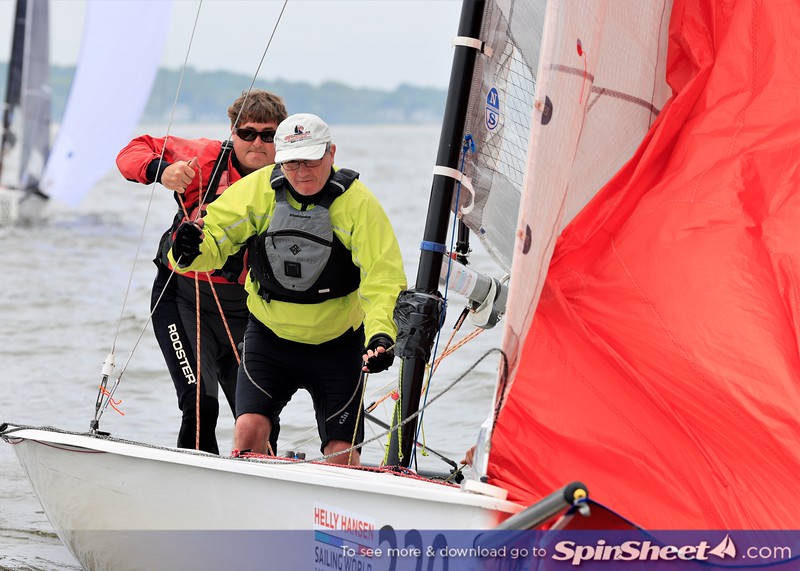 Will Keyworth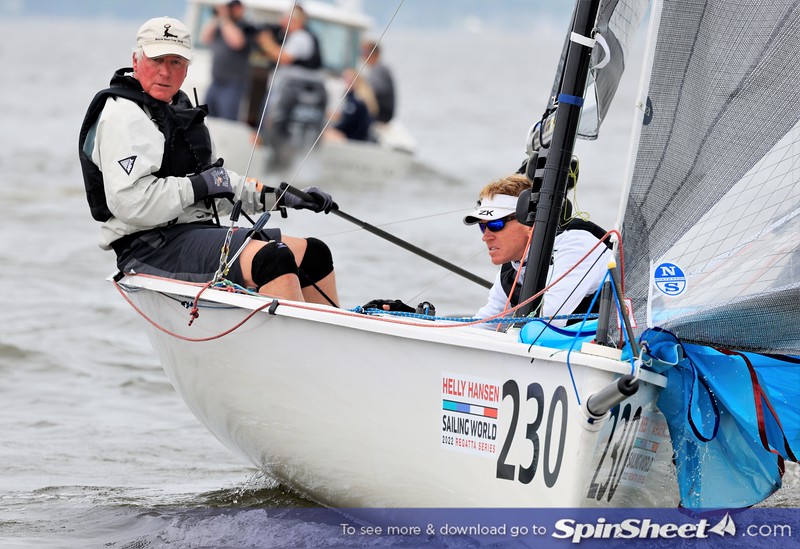 Will Keyworth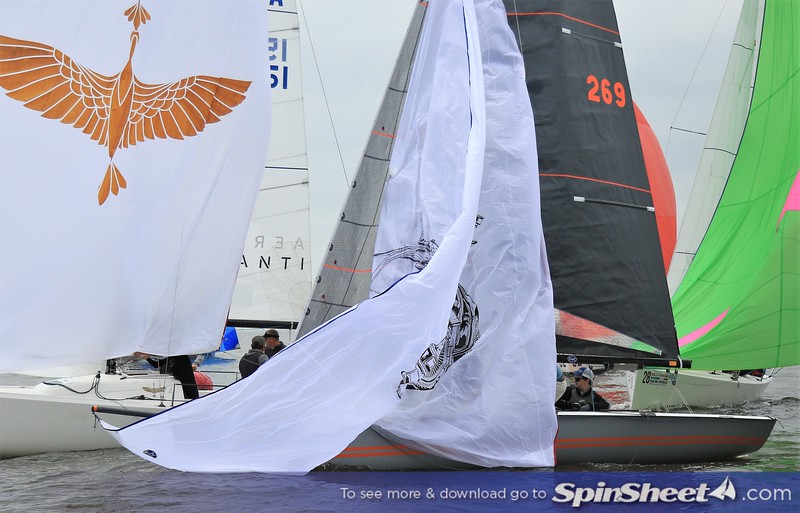 Will_KEYWORTH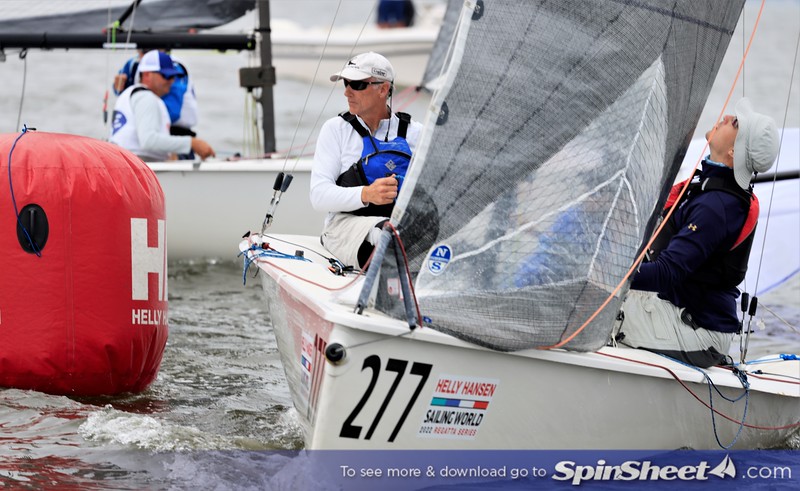 Will Keyworth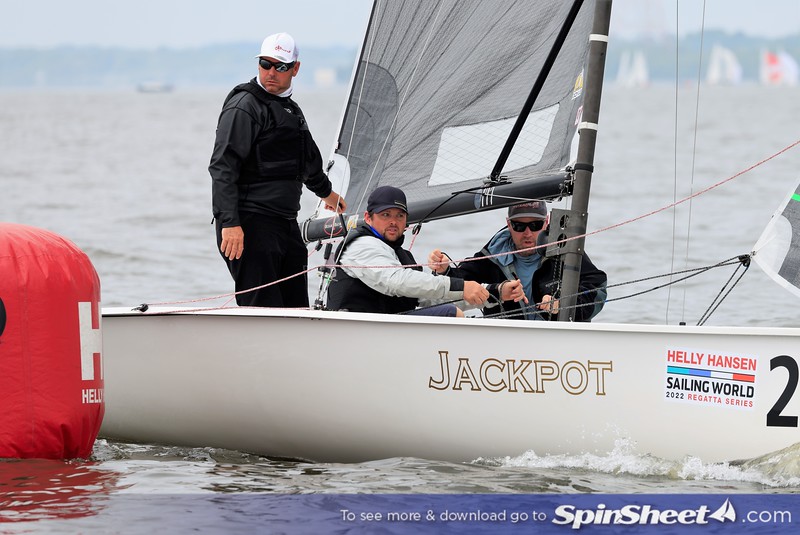 Will Keyworth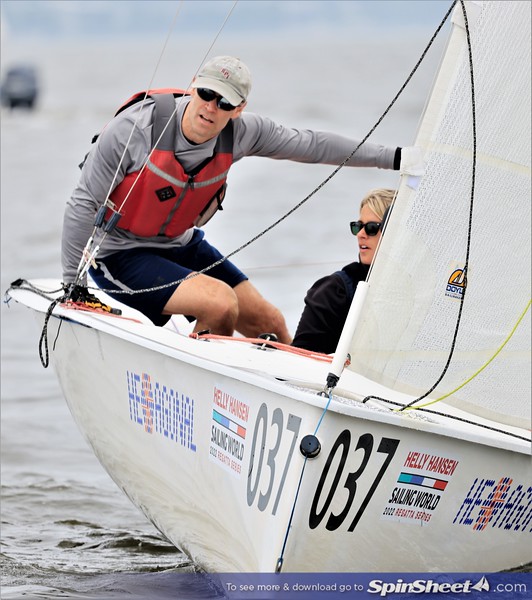 Will Keyworth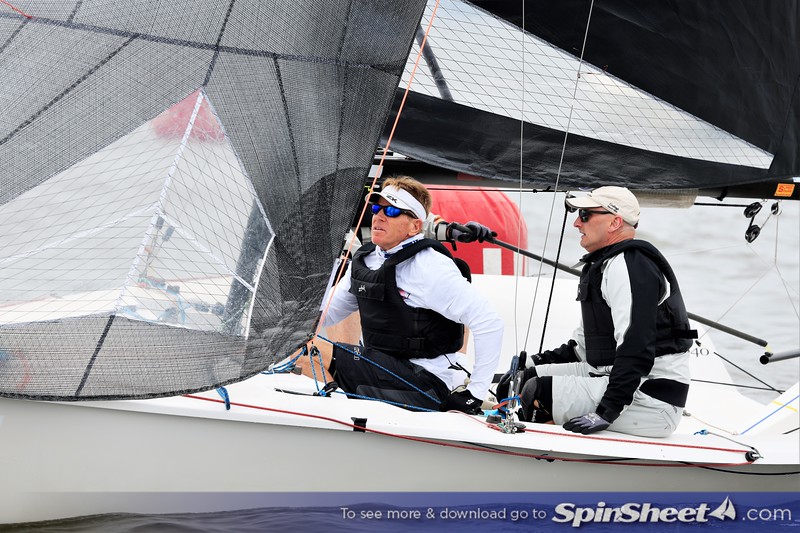 Will Keyworth
Will Keyworth