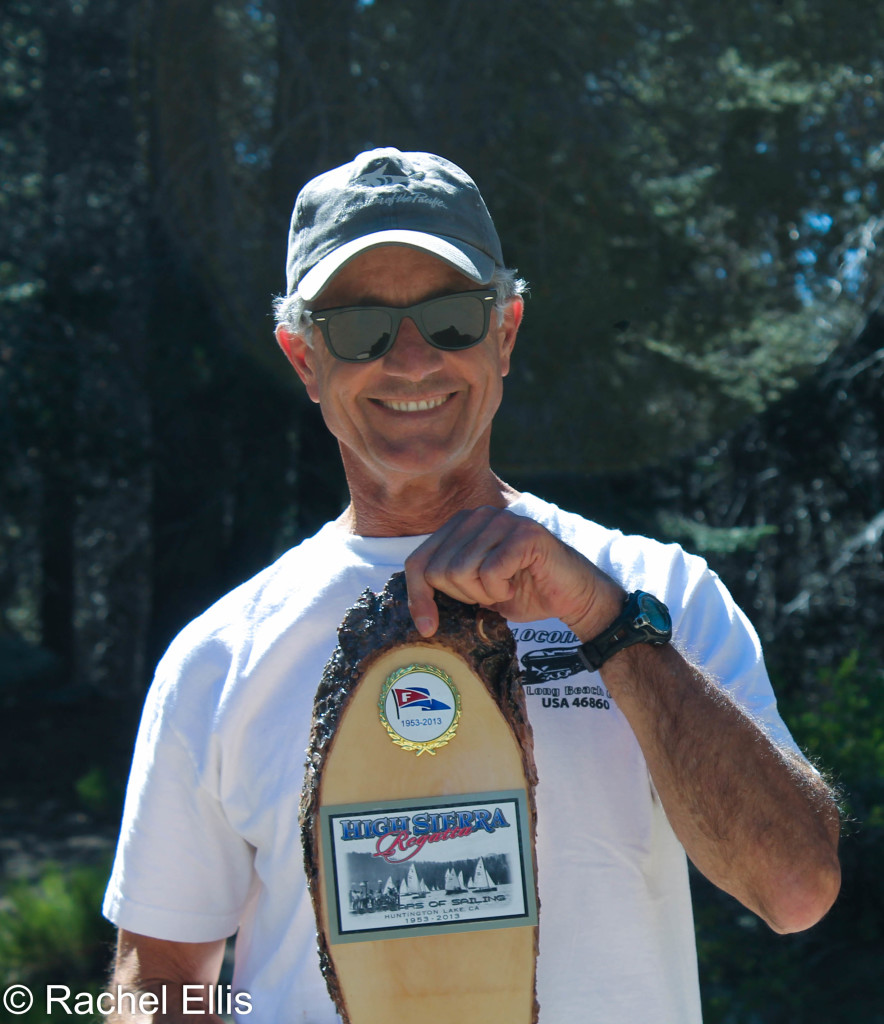 Those of you on the West Coast and maybe some of you from the East Coast have had the pleasure to meet and sail against Ed Feo over the past couple years in the Viper. Ed has been very active in the fleet and a great addition to the group. Many of you might not know this, and he is much too humble to mention it, but Ed is one of the best Karaoke singers on the West Coast. Look for him at the NAs in Houston, buy him a beer and challenge him to a round of karaoke!
What is your home port: Long Beach, CA
Viper owned: "Locomotion" US 104. This was the boat sailed successfully by Tim Carter. I named the boat "Locomotion" after my prior boat, which was an Andrews 45. I had a bunch of gear with the name on it, so it made sense to keep the name! The Andrews 45 was called "Locomotion" by its original owner. He liked the song by that title, I guess. Anyway– its a good name for a fast boat.
How long have you been racing Vipers: I have been racing Vipers for a couple of years. I was introduced to the boat by Tim Carter. One screaming reach with the kite up and I thought– "I gotta have one of these."
I had been doing handicap racing with my big boat– Mexico, Hawaii, Cal Coastal, and local stuff. That was fun, but handicap racing is a little bogus compared to one design. I had raced Etchells for years and enjoyed the intense competition in that class, I was looking for a one design class with great competition, but also a boat that had a lot of speed. After several years of racing a downwind machine that regularly did 20 plus knots, I didn't want to step back into a seven knot downwind leg. So the Viper just seemed like the perfect fit.
What other boats have you raced and when did you start racing: I have been sailing virtually my whole life. I stepped into a sabot at 5 and I am still trying to get better at this sport at 61. I was really fortunate because my Dad had a midlife crisis and went into the boat business when I was ten or so. As a result we always had several boats. I have raced all kinds of boats over the years, but mainly keel boats. Before my Andrews 45, I owned a Schock 40, which is a two rudder, canting keel nightmare, appropriately named "Mad Dog." I raced Etchells for about twenty years. Over the past few years I have focused on smaller boats that are more physically challenging for an old dude, so in addition to the Viper I have a Laser (thank God for the master class) and a F-18 catamaran.
Who is your regular crew: I usually sail with Dave Millett and Chris Deneen, both guys who sailed with me on the big Locomotion. I also had the pleasure of sailing with the lovely and talented Rachel Ellis at Whidbey Island last year, where we won (does everyone appreciate how the performance of a boat picks up when she steps on board?). I also have been joined by other great sailors– Keith Magnussen was aboard at Miami Race week, and will undoubtedly join on other races; Phil Toth joined for Long Beach Race Week last year; and Kerry Deaver of Newport Beach joins on occasion.