When we made our travel plans to go to the Goslings Viper Worlds at Alamitos Bay Yacht Club, we all knew that we'd have great sailing, great fellowship and, most likely, some good shore-side activities. Little did any of us know what was in store for us.
It turns out that ABYC has a hidden asset: Ed "Spot" Spotskey. Spot is the Event Chairman–no small task when hosting an international championship. It quickly became apparent that this was not Spot's first rodeo! Here are just a few of the things that we were greeted with once we got off the water Wednesday evening:
Flowing Goslings Dark n' Stormies and Trademark Brewing beer…not just at the bar, but right at the head of the dock.
Live music
A great dinner of steak, salmon, chicken and, yes, lemon bars
Flags from all the countries and states being represented by the participants
Amazing photography by Sharon Green, UltimateSailing.com
A demonstration of the Long Beach police capabilities 😉
And, oh, yes, a three-part performance by the Long Beach branch of Circ de Sole thanks to sponsor LIVETILES. Not just any entertainment, but four Dancing Butterflies performing stunning acts of agility and skill right in front of our eyes.
Here are some snaps from Sharon Green and a video from ABYC's Lori Vanskyhock: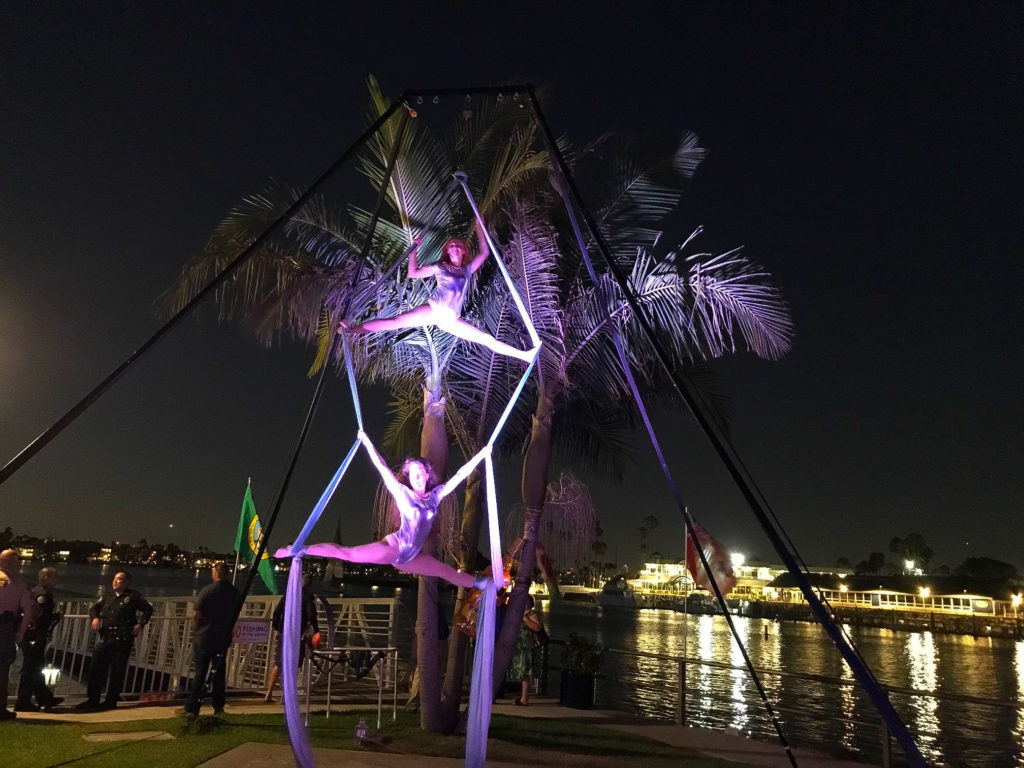 DANCING BUTTERFLIES VIDEO CLICK HERE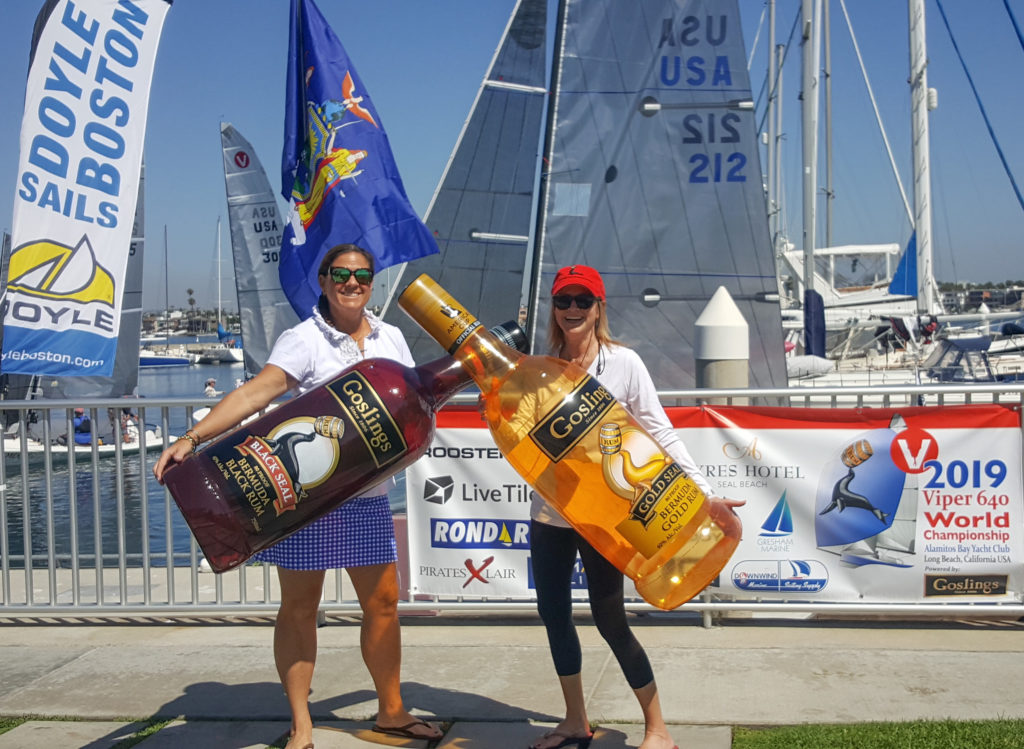 Goslings' Rinear Coulter and Sharon Green "bottleing-up"