The International Viper 640 Class Association and Rondar Raceboats are delighted to announce a new European series of Viper 640 races in the spring and early summer of 2019, in the beautiful Bay of Palma, Majorca, hosted by the prestigious Real Club Nautico De Palma.

RCNP is situated on the waterfront in Palma, just a stone's throw from the beautiful and historic walled city and 15 minutes from the airport. Palma has become the yachting center of the Mediterranean, and the city has comprehensive waterside facilities alongside a vibrant restaurant and bars scene. The yacht club itself is probably best known in sailing circles for running the Princess Sofia Regatta, an early-April event with up to a 1,000 of the world's finest sailors congregating in Palma to race. Palma is also a popular winter base for many Olympic teams due to its warm climate, fine sailing areas, and easy access from all over Europe.
RCNP Viper Winter Series website for information and to register: www.vipersailpalma.com.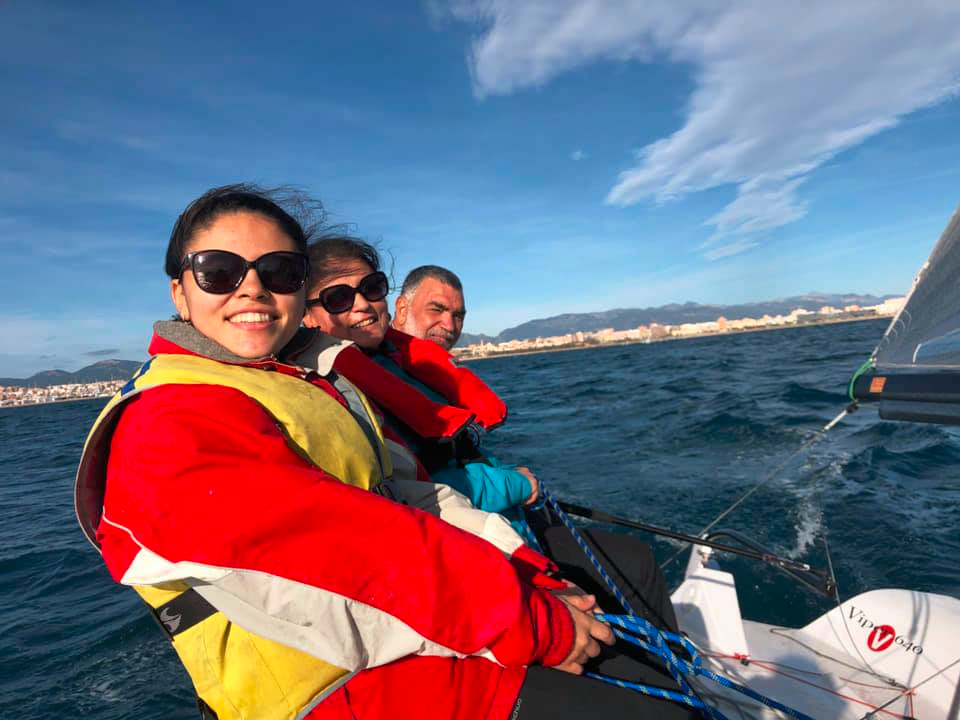 Schedule
RCNP Viper Winter Series 2019
January 26-27, 2019 – Trofeo San Sebastian
February 23-24, 2019 – Trofeo Noli
RCNP Spring Regattas
March 29-31, 2019 – SAR Trofeo Princesa Sofia. – The Viper class has been invited to participate in the iconic Princess Trofeo Regatta alongside the Olympic Classes
May 10-12, 2019 – Palma Vela Regatta – The Viper Class has a one-design start in this international multi-class regatta
June 17-21 Viper – 640 European Championship hosted by RCNP
We are thrilled to add Palma to the list of iconic destinations where Vipers will be sailing on a regular basis and we anticipate that Palma will host the 2021 World Championship.
What about charter boats?
There is a limited number of new boats in Palma that are available to charter on a per-event basis. Please contact Rondar for rates and availability.  We anticipate a high demand for charter boats and will give priority to first-time charterers for each event rather than chartering boats for multiple events.
What about flights and accommodation?
One of the charms of Palma in the off season is that the flights from the UK are 2 hours long and there are multiple options of inexpensive flights from regional airports around the UK and Europe. Accommodations are plentiful and less expensive in the off season and range from hostels, all types of hotels, Air BnB's, right up to 5-star accommodations. Flights have been booked flights for as little as £40 in each direction, and good hotels at around £80 per room per night in the old town close to the club.
Who is organizing these events, how do I enter, and what does it cost? 
The day-to-day contact for competitors is Heather Chipperfield – heatherchipperfield@gmail.com.  She is coordinating the on-shore aspects of the event and the overall communication. More information will follow on a regular basis to those indicating an interest in the events.
Each weekend event will have its own entry fee to participate as described in the respective Notices of Race. Between events, Rondar has negotiated a storage package whereby the Vipers will be kept in a secure compound for a nominal fee of €150 per month. This fee will include boat transport to and from the club for each event so that you will just turn up and race with the boat safely stored in between events. Each regatta on the calendar is a standalone event, and there will be a separate Viper prize giving for each one. More details will follow regarding the series.
It sounds great, how do I register my interest and get more details?
If you are interested in racing a Viper in Palma please visit www.vipersailpalma.com for information on charter boats and to register. If you wish to receive additional information,  please email Heather Chipperfield heatherchipperfield@gmail.com
If you want to discuss new boats, used boats, or chartering boats please contact Paul Young at Rondar (py@rondarboats.com) or telephone +44 7811957649)
If you want to know anything additional about sailing in the Viper class, please email Ian Nicholson, the European Viper 640Class President (im155@sky.com) or the Viper 640 Class Administrator Ed "Buttons" Padin (epadin@padesta.com).