The Great Lakes Viper fleet was in Ottawa June 14-16 for the annual Nepean One-Design Regatta. This year the event was also the Canadian Open Championship for the Viper Class. Ten boats made the trek to Ottawa where flood conditions on Lac Deschenes on the Ottawa river had only recently receded to the point where the event was able to go ahead and sail.
With 70 boats at the 21st edition of this major Ottawa event, Vipers raced seven races starting Friday evening, with typical Ottawa weather prevailing.  It was an event full of surprises – Ron Schute had to pull out due to an injury before the event leaving nine competitors. Quinton Gallon helmed 116 for Mike Thompson in his first Viper regatta as skipper. Brian Johansen chose to sail 3-up foregoing his usual 4-up team, and no surprise, the Molimard's on 75 sailed 2-up and showed us how it's done.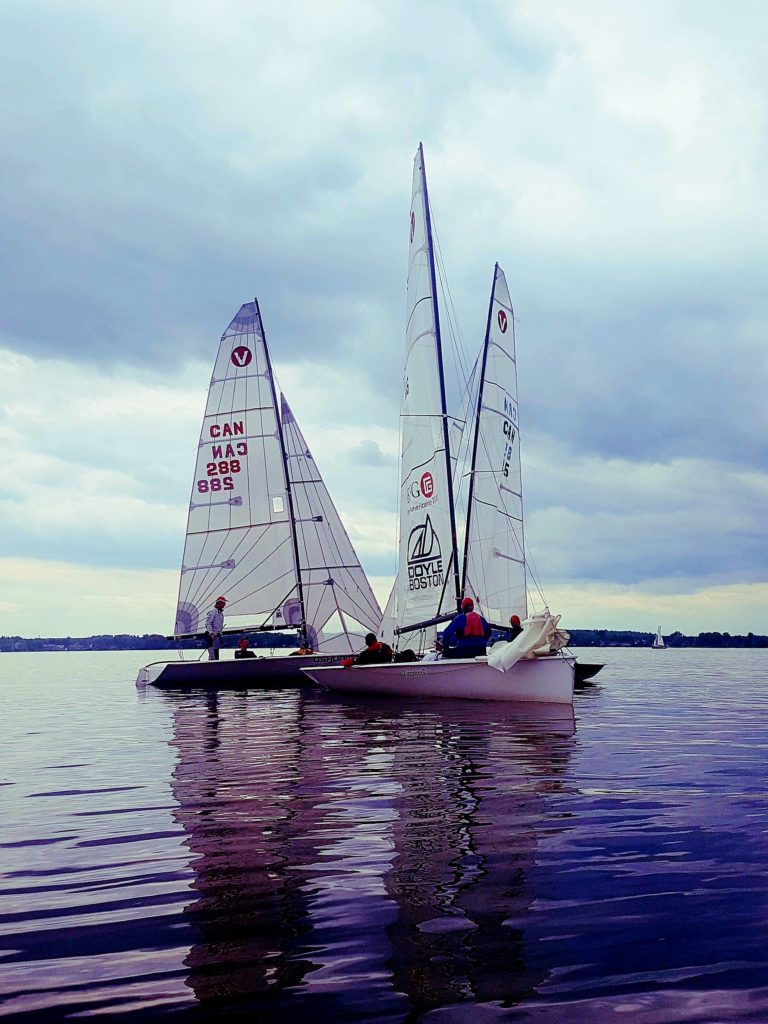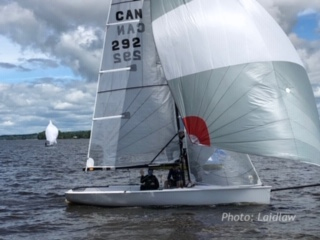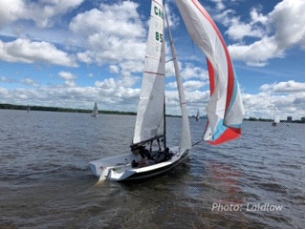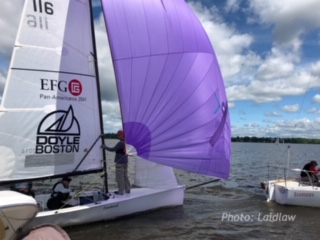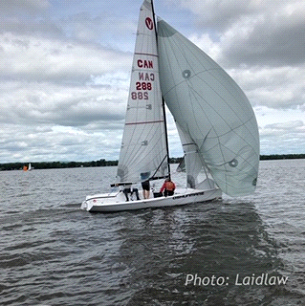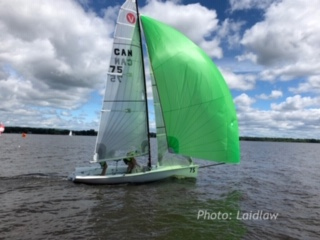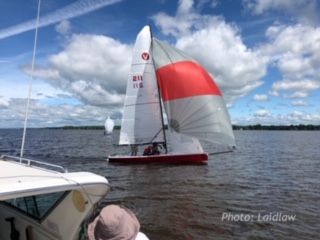 Heading out in 16-18 kts Friday evening, midway through the second race the wind had dwindled to 2 kts or less. Saturday was very light, with only one race completed. An early return meant lots of time for the big BBQ and ambitious crews then headed off to sample Ottawa's Byward Market night life. Sunday conditions were light but fantastic allowing four more races to be run.
With boats from Ottawa, Montreal, Toronto, Hamilton and Sarnia (and Andrew Murtomaki who flew in from Winnipeg, the all-Canadian fleet fought hard with three teams scoring two or more bullets. In the end, Brian Johansen, Betsy Carson and Jonah Kember on Northern Honey Badger (292) sailed brilliantly earning the 2019 Canadian Champion crown. Second place went to Van Sheppard, Nora Monika-Beninger and Tom Miller on Widget (211); third place to Steve Chapman, Christophe Ledent and Don Walton on Oshunmare (288).