The 2021 Helly Hensen San Diego NOOD was held March 19 – 21. The regatta boasted a fleet of eight Viper 640s, which was the largest gathering of Viper640's on the West Coast since the World Championship during the summer of 2019, according to Tim Carter, the US West Coast Viper Class Representative.
The event drew in new boat owners and teams as well as more seasoned Class members, such as Geoff Fargo's Boomslang, which showed a dominant performance finishing in First Place overall, winning the last six races of the regatta.
Taking to the San Diego's South Bay nestled between the Coronado Isthmus to the west and a fleet of US Navy Ships docked to the east, the one-design classes in attendance were treated to premier sailing conditions over the long weekend. The flat water, cool air (for Southern California!) and moderate wind strength made for ideal Viper 640 racing conditions.
Friday produced the most breeze with 12- 18 knots from the NW. Early in the day we saw large 20-40 degree shifts making it hard for the Race Committee to set a square course. The day finished with a final race in a strong sea breeze, allowing the Vipers to shine downwind in full plaining conditions while a flat and tight sail plan made for good speed upwind in the flat water.
Saturday saw slightly lighter winds on average with 10-14 knots of wind from the W-WNW. The wind was overall more stable, but the geographic nature of the venue made for a day playing the oscillations while keeping an eye out for the wind shear at the top left of the course. Early in the beat, teams could make both sides of the course work, but the top left corner was dominant all day with more pressure and left shift just before the windward mark.
Sunday provided even lighter and even more shifty conditions. With the wind strength ranging between 6-12 knots and 10-20 degree oscillations every few minutes, staying on the lifted tack and in pressure all while changing gears to the varying pressure was key to a strong performance.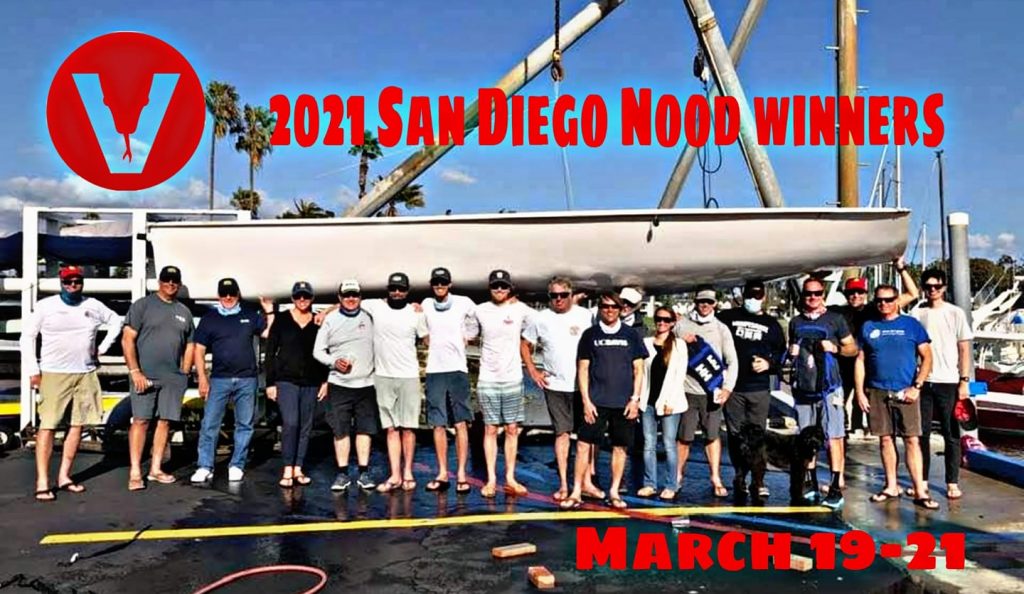 The Viper640 fleet enjoyed each others company in typical (and socially distant!) style with parking lot grilling and friendly post racing banter and debrief about the days racing. A big thanks to all the attending teams, San Diego Yacht Club, Coronado Yacht club, and all the volunteers who made the weekend far above average!
https://yachtscoring.com/event_results_cumulative.cfm?eID=13225