Day 3 at the Aspen Viper 640 International Championship sponsored by EFG, Hamilton, Bermuda.
He may have only won one of today's four races, but his consistent top-5 finishes allowed Zeke Horowitz (Annapolis, MD), sailing with Brendan Healey (Greenwich, CT) and Ian Coleman (Annapolis, MD), to maintain a commanding lead after races three through six were completed today on Bermuda's Great Sound. Their yellow spinnaker, now a familiar fixture at the front off the fleet, let the rest of the sailors know that this trio was out to win both the Aspen Viper 640 International Championship sponsored by EFG as well as the Viper 640 North Americans being sailed for at the same time. "Sure, it's great to be at the top of the standings," said Horowitz, "but it's equally as great to be here sailing on these beautiful Bermudian waters among the 40 other Viper 640s that are racing."
Forty-one Viper 640s have been racing including local boats, boats from the U.S., Canada, Great Britain, and Australia. While not technically a World Championship, the racing is as high-level as one could expect at such an event.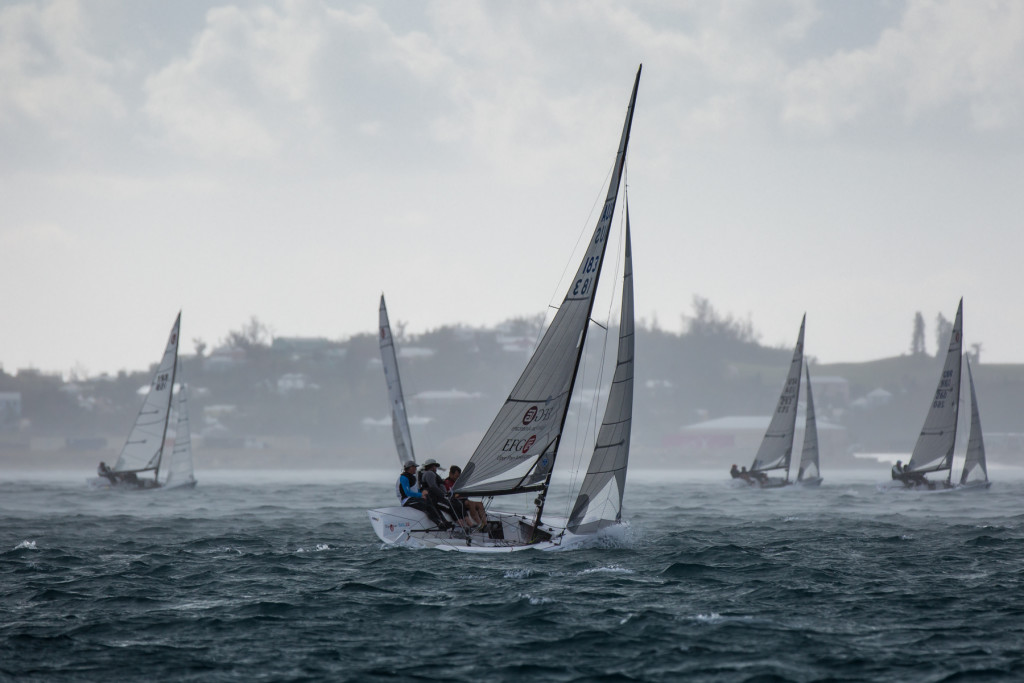 Standing in second place with 24 points is Justin Scott (Darien, CT) sailing with Rob Crane (Darien, CT) and Trevor Burd (Marblehead. MA) recording second and first place finishes in the first two of today's four races. Geoff Fargo, Jeff Grange, and Spencer Steffen, all hailing from Santa Barbara, CA, stand in third place at 32 points having finished second in the final race of the day.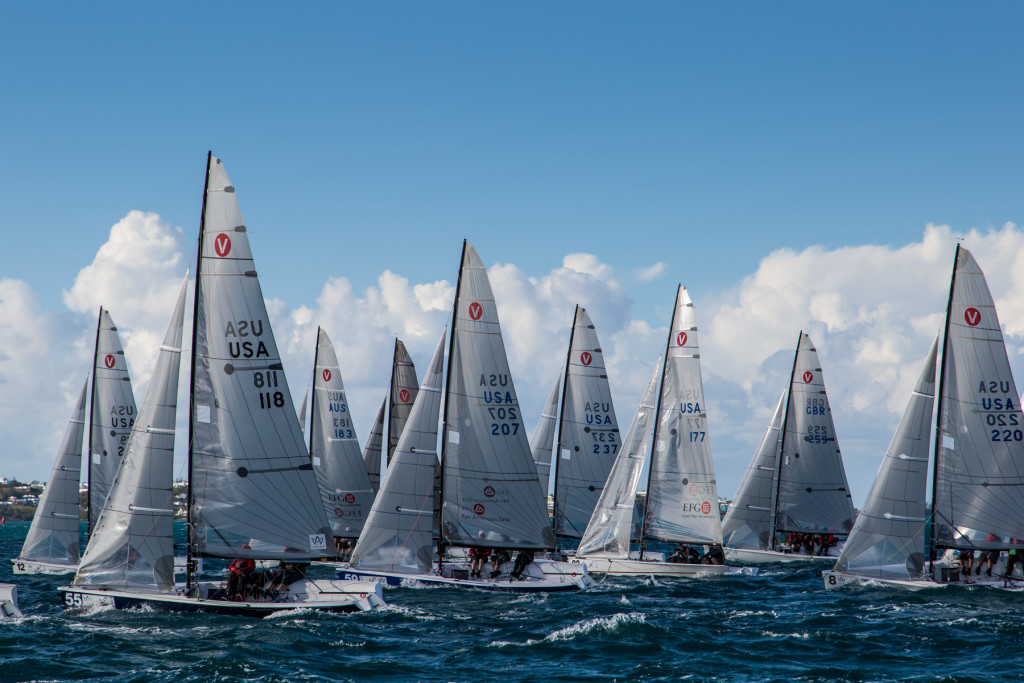 Throughout the fleet, the competitive nature of the sailors was evident as boats' scorelines often report top ten and "deeper" finishes.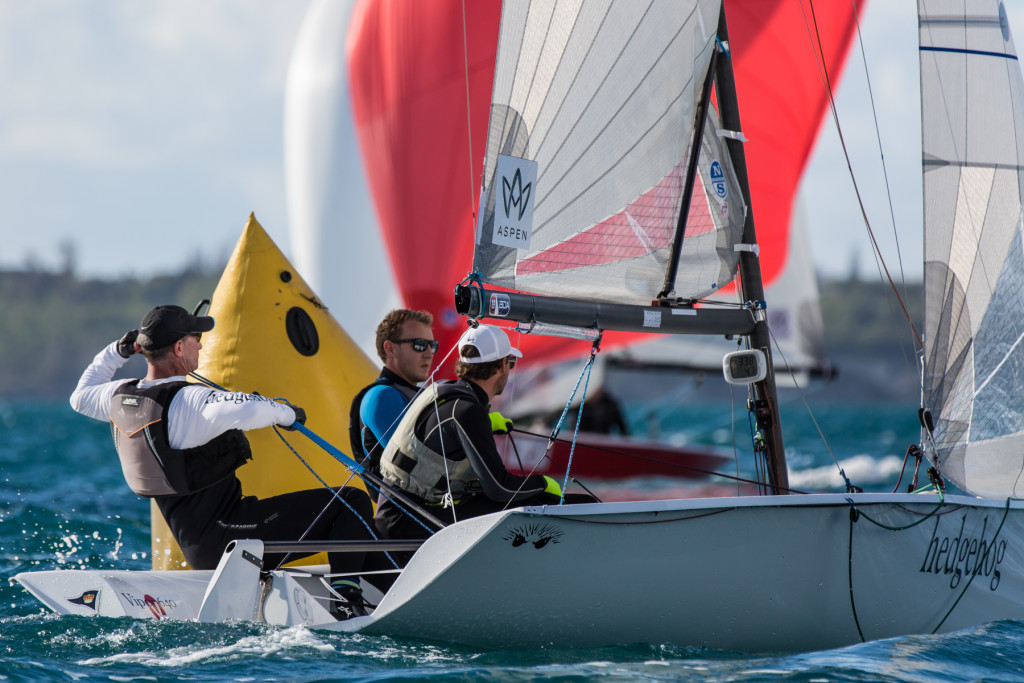 Today's racing was delayed for an hour as the wind refused to settle into a consistent direction. At about noon, International Race Officer and PRO Hank Stuart got off the first race of the day and the third race of the series. Compared to the past two days, today's sailing was dry with the exception of one major 20+ knot rain squall that stormed through race three. Temperatures in the 70 degree range gave everyone their fill of spectacular racing.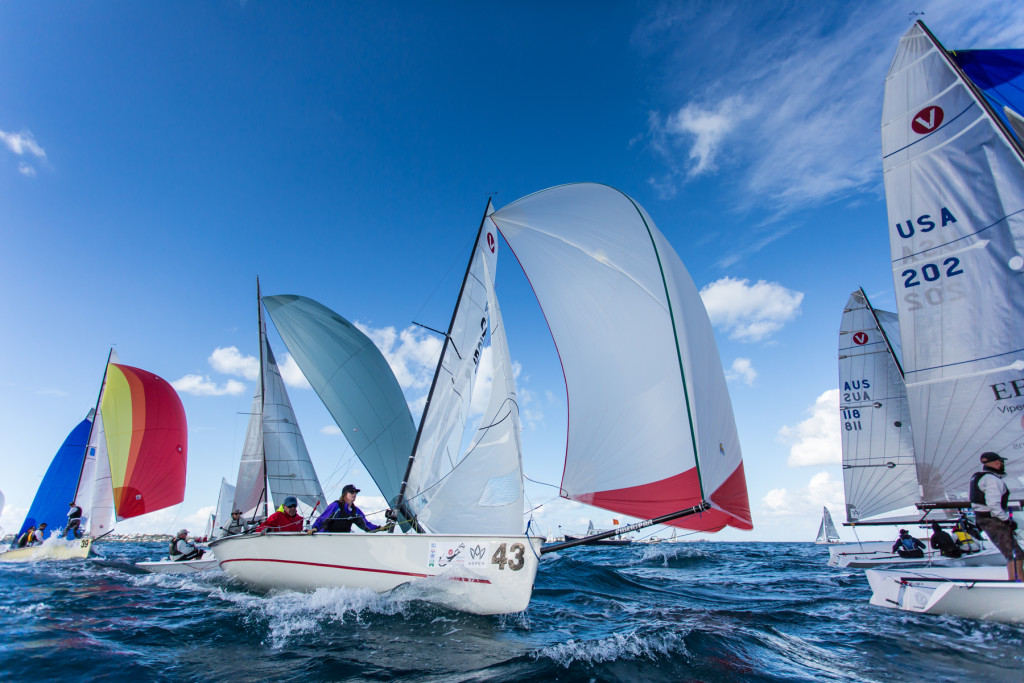 The final day of racing is set for tomorrow and more excellent conditions are forecasted. Follow all racing in real time and see regatta photos at https://www.facebook.com/2016Viper640InternationalChampionship/?fref=ts with daily recaps at www.viper640.corg.
Contact:  Edward Padin, Viper 640 Class Administrator, epadin@padesta.com
About Aspen Reinsurance
Aspen Re is a diversified, well-capitalized and strongly rated company that provides carefully tailored underwriting solutions in select markets where we can add a high level of value. Aspen Re's progress is built on the ability to identify and respond swiftly to emerging opportunities and to operate across a wide range of countries and specialist business lines. Aspen Re is founded on a thorough understanding of client needs, as well as exceptional expertise in assessing and managing risk. The company focuses on building long-term relationships with clients who have track records for sound underwriting, along with exposures that make risk transfer a vital aspect of their business needs.
Aspen Insurance, 141 Front Street, Hamilton HM19, Bermuda
About EFG International
EFG International is a global private banking group offering private banking and asset management services, headquartered in Zurich. EFG International's group of private banking businesses operates in around 30 locations worldwide, with circa 2,000 employees. EFG International's registered shares (EFGN) are listed on the SIX Swiss Exchange.
EFG International has been the primary supporting sponsor of the Viper 640 Class since 2011. Every year, Viper sailors around the world competing in quailifying events leading up to the EFG Viper Pan-American Championship sailed each March in Miami, FL, as part of Bacardi Miami Sailing Week presented by EFG.
EFG International AG, Bleicherweg 8, 8001 Zurich, Switzerland
www.efginternational.com
About the Viper 640
The Viper 640 is a high-performance one-design sport boat. At 21 ft (6.40 m) and only 750 lb. (340 kg) it combines the stiffness of a keelboat with the acceleration and planing abilities of a dinghy. The Viper has a precise and exhilarating feel on the helm, a spacious cockpit for three or more people, strict one-design class rules, and ease of launching by ramp or hoist. With fleets and regattas around the world, there is certainly Viper racing near you.
For more information contact Viper 640 Class Association Administrator Ed "Buttons" Padin (epadin@padesta.com) or Rondar Raceboats' Dan Tucker (Dan@rondarboats.com). For more information about the Aspen Viper 640 International Championship presented by EFG contact event chair Doug De Couto (decouto@alum.mit.edu) or Royal Bermuda Yacht Club Commodore Somers Kempe (somers@mahoganyreef.com).
www.viper640.org