Date/Time
Date(s) - Feb. 17, 2018 - Feb. 23, 2018
All Day
Location
South of Perth Yacht Club
Country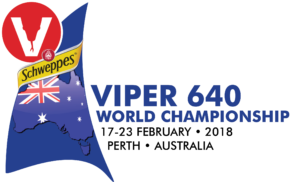 The International Viper 640 Class is pleased to announce its next World Championship Regatta from February 17 – 23, 2018 at South of Perth Yacht Club, Western Australia. Over 40 Vipers are expected to compete in the Regatta.
SoPYC is one of the largest yacht clubs in Australia with more the 2,300 members and truly magnificent world class facilities. Commodore Mr Mark Nicholas said "We are very excited to be hosting the Viper 640 World Championships".
The Viper is a remarkable boat and we see it as one of our core future classes. The Viper 640 Australian Class president Graeme Monkhouse said, "We are aiming to host the largest Viper regatta ever outside of North America with 20 local West Australian Vipers eager to go against some of the best Viper sailors coming in from around the World."
If you're interested in attending, please take this quick Shipping Logistics Survey.
Register Now! 2018 Viper World Championship Venue and Event Information.