World Championship 2018
Perth, 17-23 February 2018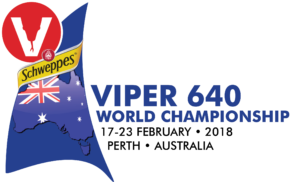 The International Viper 640 Class is pleased to announce its next World Championship Regatta from 17-23 February, 2018 at South of Perth Yacht Club, Western Australia. Over 30 Vipers are expected to compete in the Regatta.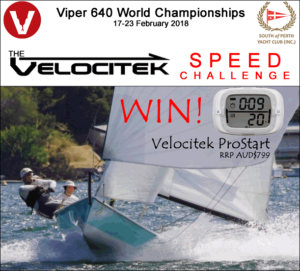 SoPYC is one of the largest yacht clubs in Australia with more the 2,300 members and truly magnificent world class facilities. Commodore Mr Phil Warwick said "We are very excited to be hosting the Viper 640 World Championships".
---
REGATTA  LINKS
♦ Results
♦ Caves House Hotel Special Offer
♦ South of Perth Yacht Club (SoPYC)
♦ Viper 640 Australia Facebook
♦ Seabreeze – Local Weather Forecast
♦ Bureau of Meteorology – Local Weather Forecast
---
THANKS TO OUR SPONSORS
---
ABOUT WESTERN AUSTRALIA AND PERTH
So vast that it can't be captured in one breath, Western Australia is home to some of the most remote wilderness on earth and some of the most spectacular natural wonders and unique wildlife. Its cities are open, its outback immense and untamed.
Perth has a level of technological and cultural sophistication to rival any European and  American metropolis. It is the hub of a state that is a vibrant primary producer and export economy, and has great diversity and attractions such as the tropics, ancient unspoiled coastline, dolphins at Mandurah and Monkey Mia, European settler heritage, whale sharks at Ningaloo Reef, harsh Goldfields desert, Pinnacles, Wave Rock, Rottnest Island, the Swan River, and a myriad of other offerings that make it Australia's biggest secret.
Perth has an international airport connecting daily with Europe, the Middle East, Asia, North America, and Africa, and is well serviced domestically with all major Australian cities. The airport is approximately 20min by taxi from SoPYC.
Western Australia has a long and distinguished connection with sailing and yacht racing. From its early explorers, its record breaking circumnavigators, a stopover for many Whitbread (Volvo) and round the world events, home to 4 America's Cup challenges and a defence, home to numerous World and National Championship events, World Tour Match Racing events, and National Teams Racing; it has been a breeding ground of many world and Olympic sailing champions past and present, and world class officials; the legacy is long and proud. The result sees a vibrant yachting community which has developed over more than 100 years, with many yacht clubs conducting comprehensive inshore, offshore, dinghy and youth racing programs through most of the year.
The wind, sun, water and climate combine to provide the perfect formula for the sport of sailing, and as a premier yacht club, SoPYC is pleased to be able to offer its magnificent facilities and personnel, services, expertise, facilities and hospitality to host the 2018 Viper 640 World Championship.
DAY TRIPS
LONGER TRIPS
---
PERTH ACCOMMODATION
HOTELS

HOUSES AND APARTMENTS
---