Early Christmas Present Sailing 
Over the December 14-15 weekend, the seventh annual pilgrimage of Viper 640 and VX One sailors to Sarasota, FL, took place. In this, their version of a laidback winter series, those that made the trip were well rewarded by great sailing and great shore-side activities.  Kicking-off on Friday night at Lynches Pub, the fun started off strong. The fun continued as 19 Vipers and 13 VX Ones sailed four solid races on Saturday in southwest Florida poster-worthy conditions: 12-18 kts with temps in the upper 70s. This was all followed-up with class debriefings, a group dinner, the perfunctory beverages, and a viewing of the Sarasota Holiday Boat Parade.
Sunday dawned crystal clear. When the 1000 warning signal went off, the fleet was greeted by an 8-12 kts easterly that allowed the sailors to rest their tired hiking muscles and focus on four more races in pristine conditions. PRO Ron Pletsch and his Sarasota Sailing Squadron race committee timed the day perfectly and wrenched every possible ounce of wind out of the day. By 1530, the fleets were back on the dock with eight races in the books.
In the Viper 640 fleet, Jackson Benvenutti, Jessie Fielding, and Nick Ward (Team Psycho Tiller with four bullets and a second) came out on top by eight points with Sarasota local Travis Yates' Team Sidewinder in second edging out Mark Zagol and his Team NESS (representing the New England Science and Sailing Foundation) who finished in third.  The VX One Fleet was topped by the Class President John Potter and David Guggenheim and who were followed by Hayden Bennet and Mark Liebel on Double the Fun and Stanley Hassinger and team Little Miss Magic.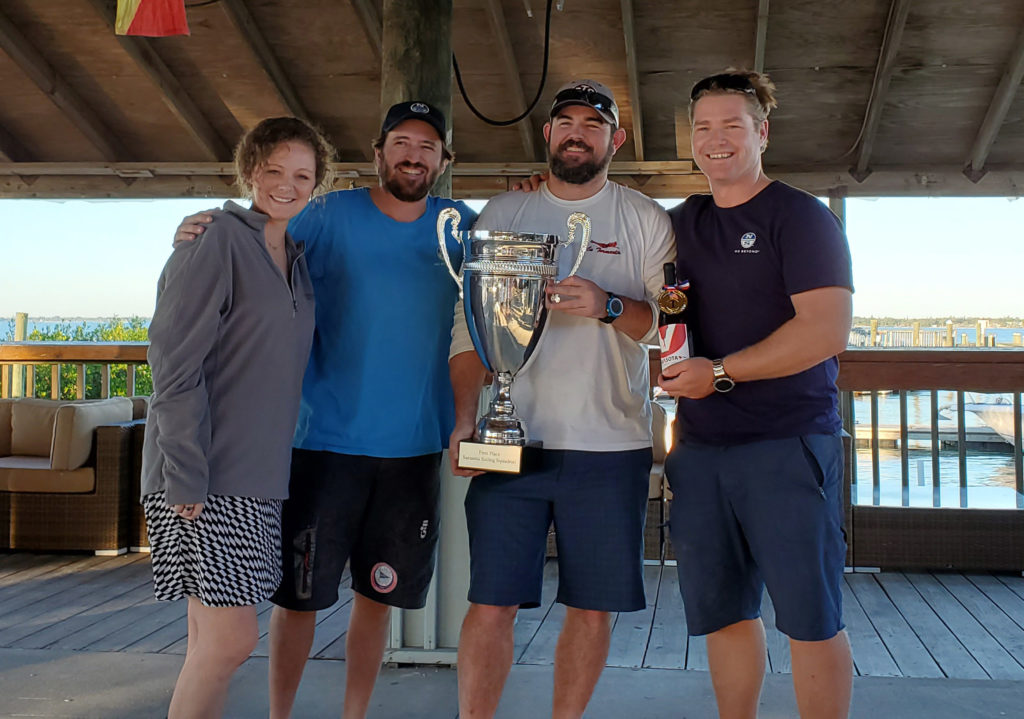 In first place: Andrea (from Lynches Pub), Jackson Benvenuetti, Nick Ward, and Jessie Fielding.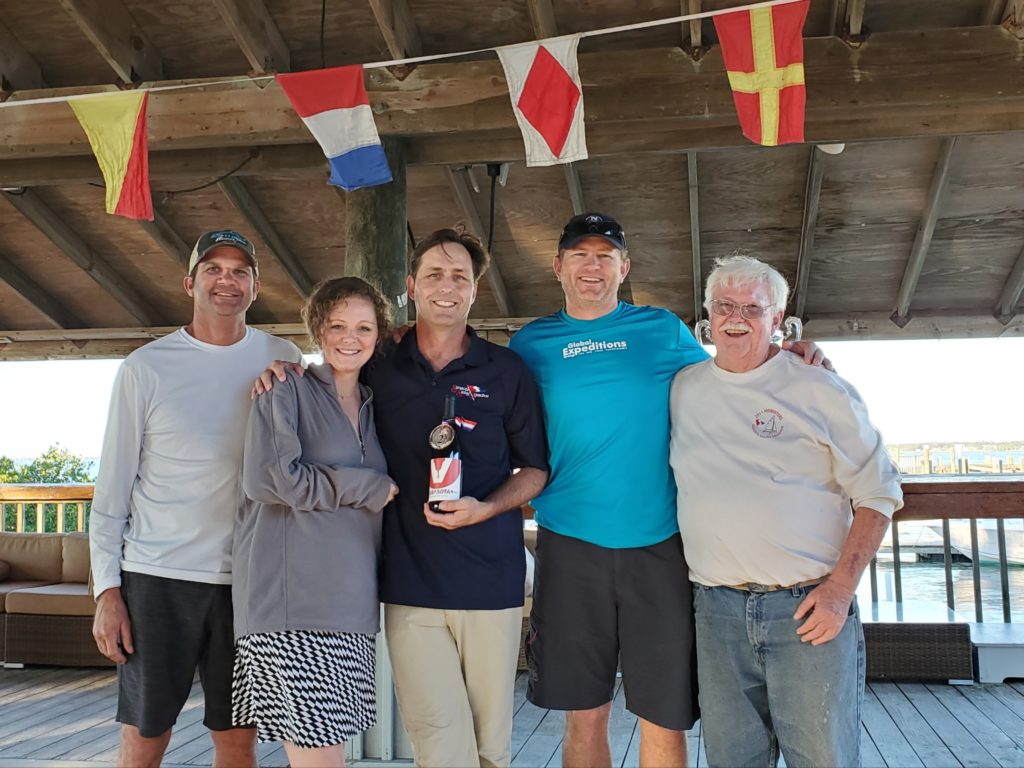 Second place finishers: Dave Hillmyer, Andrea, Travis Yates, Mike Meighan, PRO Ron Pletsch.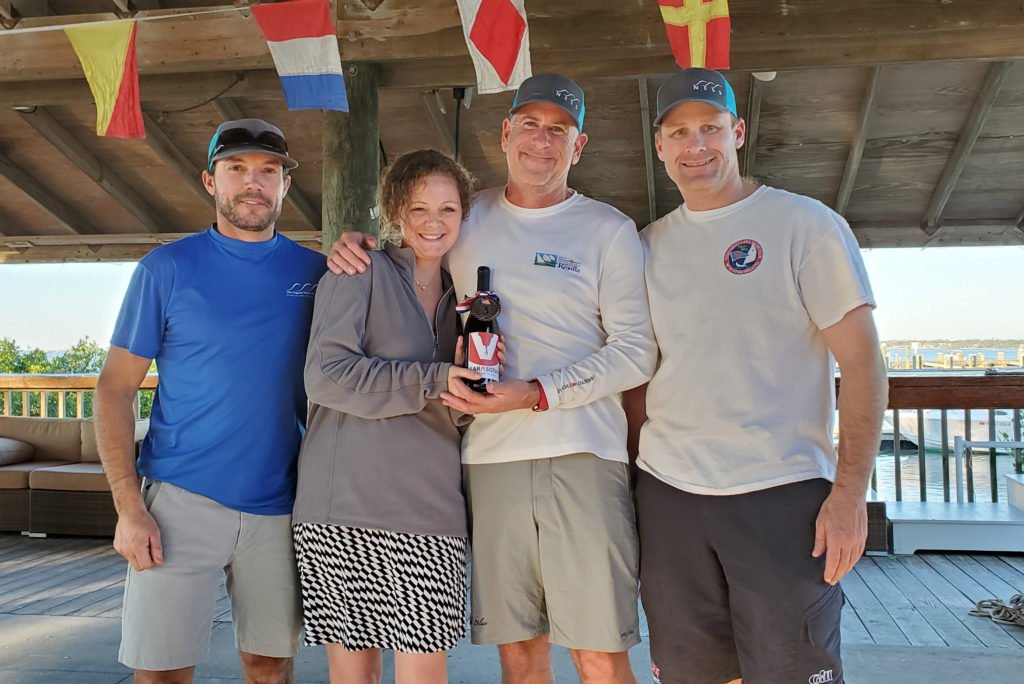 Finishing third: Mark Zagol, Andrea, Tim Desmond and Drew Buttner
The second weekend of this 3-part Sarasota Sailing Squadron Viper 640/VX One Winter Series will be January 18-19 and should see close to 60 boats in Sarasota for great sailing and, more importantly, great times with friends new and old. The final weekend of sailing will be February 8-9.
Link to scores –
https://www.regattanetwork.com/event/19854#_newsroom
Images by SJTStudios https://www.facebook.com/SjtStudios/photos/pcb.2357661557783839/2357660277783967/?type=3&theater