Date/Time
Date(s) - Jul. 28, 2017 - Jul. 30, 2017
All Day
Location
Columbia Gorge Racing Association
Country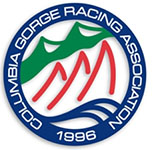 This year's Viper PCC will be sailed as part of the Columbia Gorge One-Design Regatta where the Viper 640 will take on the famous Gorge winds.  A little about what you can expect to find when sailing in the Gorge:
The famous winds of the Gorge are driven by the temperature gradient between the desert to the east and the Pacific coast to the west.  The Gorge acts as a "wind tunnel" in the Cascade Mountains. Colder air at one end of the tunnel flows toward warmer air at the other end.  In the summer and fall, cold air from the coast rushes to replace rising hot air in the desert.  In the winter and spring, cold air flows from the east to the more temperate coast.  The larger the temperature difference the stronger the wind.
Tighten your PFD, snug-up your hiking boots, and get ready for the sail of your lifetime.
Here's a video to wet your appetite for sailing the Gorge.  2015 M24 US Nationals

Sperry and Sailing Anarchy Take You To The Gorge – the Melges 24 National Championship! from Sailing Anarchy on Vimeo.
Sailing the Gorge: Too much fun?
"The best place in the world to sail!" That's what multi-class dinghy champ Jay Renehan had to say about Cascade Locks, Oregon, home of the Columbia Gorge Racing Association after the final race of the 2013 Tasar World Championships. "I could sail like that all day, every day. It was too much fun!"
What do you think? We're reaching out to sailors around the world to help support our efforts to bring world-class sailing events to the Gorge. But first we want to hear from you. How was your experience sailing in the Gorge? What can we do to make future visits more enjoyable for you and your family? What CGRA programs and/or events are most important to you?
Our goal is to make CGRA "the best place in the world to sail." Help us do it by taking five minutes to complete our Sailor Satisfaction Survey (click here to take the survey). There's no obligation and all responses are anonymous unless you wish to volunteer your contact information. If you're curious, you'll have an option to view the results after you complete the survey.
Thank you for supporting sailing in the Gorge. We hope to see you back on the river in 2017 to help us make more world-class sailing memories!