Date/Time
Date(s) - Nov. 16, 2016 - Nov. 19, 2016
All Day
Location
Royal Bermuda Yacht Club
Country




2016 marks the 20th anniversary of the design of the Viper 640 and the 10th anniversary of the relaunch of the Class Association. The Class is now a truly international class with Viper 640 fleets active in seven nations across three continents. The Class Association is celebrating these milestones by hosting the first Viper 640 International Championship, with sailors competing for a prestigious new trophy open to Viper teams from around the world. The International Championship will be hosted by the Royal Bermuda Yacht Club and the Royal Hamilton Amateur Dinghy Club on Bermuda's Great Sound November 16-19, 2016, preceded by a warm-up regatta November 13-14. There are over 50 Viper 640s already registered for the International Championship, with representative teams coming from North America, Europe and Australia, and it is anticipated this number will grow in the coming months. This will be the largest one–design keel boat regatta ever hosted in Bermuda.
The International Championship will be held concurrently with the 20th Anniversary North American Championship. The overall winner will be crowned as the first Viper 640 International Champion and the highest-placing North American team will receive the Class's coveted North American Championship trophy.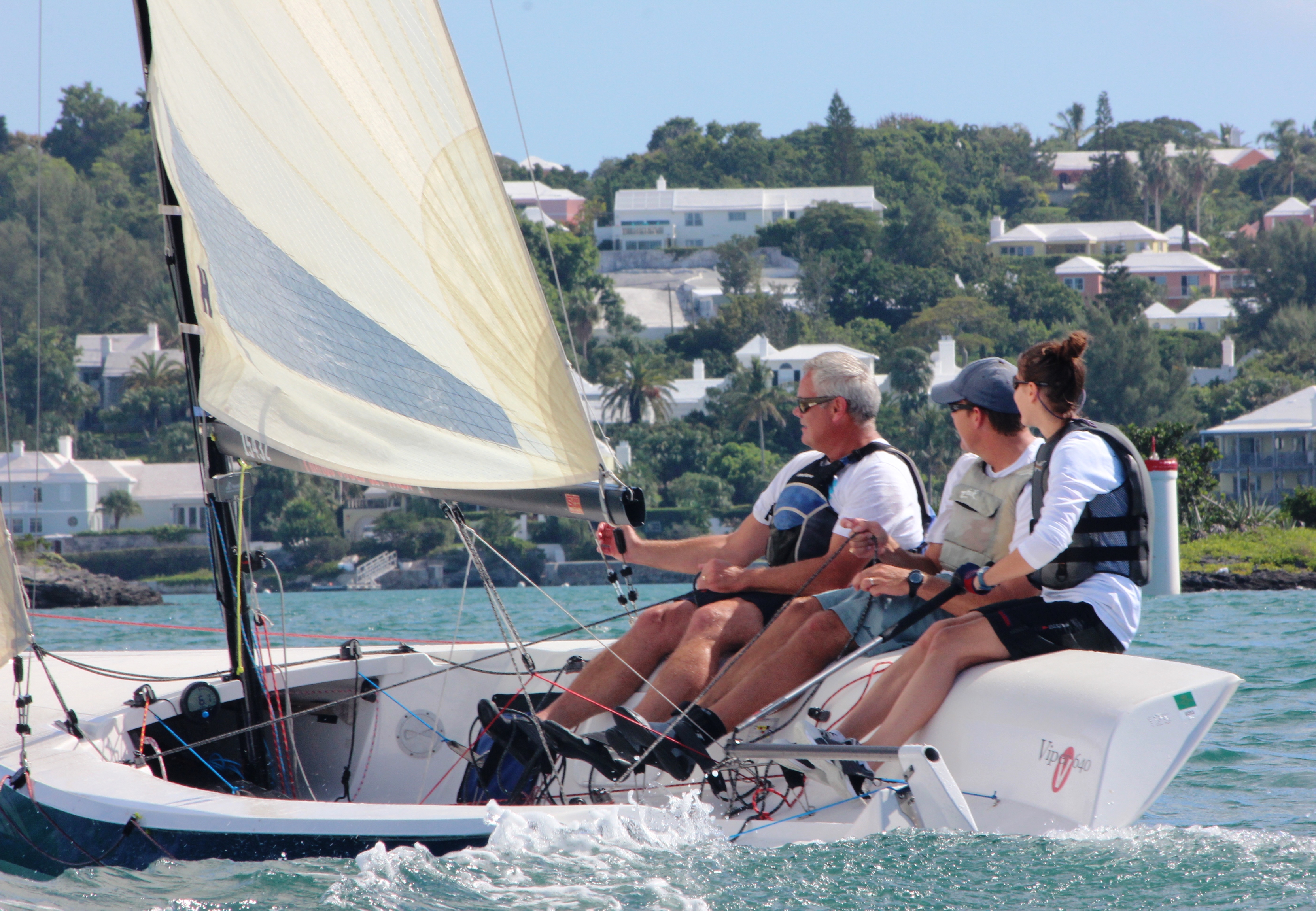 "This is already the largest one-design keel boat regatta that has ever taken place in the history of Bermuda, and hosting the Viper 640 International Championship in Bermuda is a perfect fit," said 2016 International Championship and North American Championship Chair Doug De Couto. Royal Bermuda Yacht Club immediate past Commodore Somers Kempe noted that, "With the America's Cup to be sailed in these same waters in 2017, the sailing world's eyes are on Bermuda. We are the newest national fleet in the Viper 640 Class and we intend to throw a memorable competition and even more memorable parties for our visitors."
If you have already registered for the North Americans, you're automatically entered in the International Championship.  All regatta, online registration, and logistical information is available on Yacht Scoring.
Contacts: Douglas De Couto (decouto@alum.mit.edu), Somers Kempe (somers@mahoganyreef.com)