Date/Time
Date(s) - Mar. 6, 2019 - Mar. 9, 2019
All Day
Location
Coral Reef Yacht Club
Country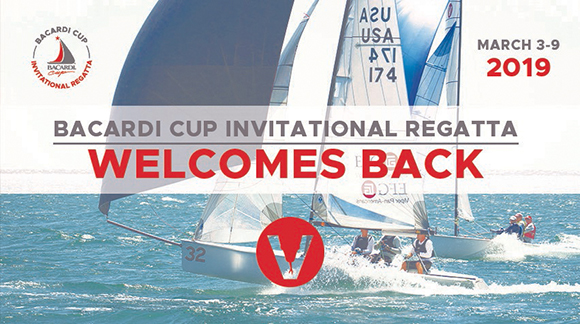 The Viper 640 Class is renewing its relationship with Bacardi  by becoming part of the new 2019 Bacardi Invitational Regatta. As in the past, we will be launching from the US Sailing Center Miami and keeping our boats at Coral Reef Yacht Club during the actual event.
SCHEDULE
Wednesday 3/6 – Registration + Mid. Week Party
Thursday 3/7 – Sailing + Happy Hour
Friday 3/8 – Sailing + Happy Hour
Saturday 3/9 – Sailing + Prize Giving Party
BOAT STORAGE 
For those of you wondering where to keep your boat before or after the event, check out the ARRANGEMENTS Page on our website.
We are finalizing various agreements with the YCs and other facilities in Coconut Grove. If you have some specific question about short / long term storage feel free to email us directly! We are here to help you info@bacardiinvitational.com
Make sure you keep checking our website regularly for updates on schedule / storage / events etc.
.