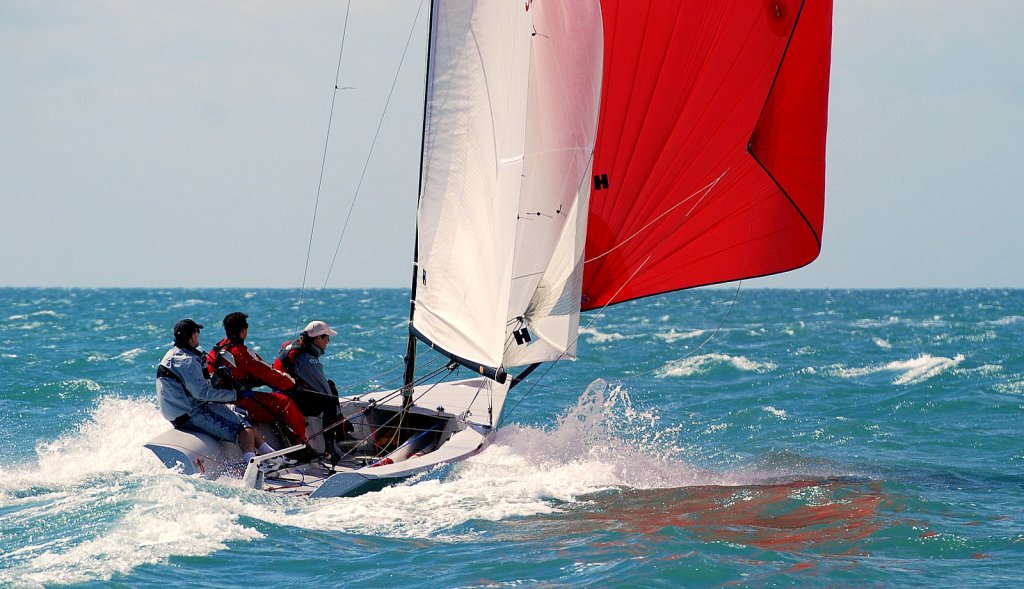 EFG Bank International are "practitoners of the craft of private banking" crafting global solutions for private individuals around the world.
EFG Bank International are also generous sponsors of the sport of sailing and they crafted an exciting Pan American Championships for the Viper 640 Class. Those of us who were at the Bacardi Cup in Miami or who are going to CORK in Kingston Ontario have already experienced the EFG parties and seen their wonderful publicity supporting our circuit.
They are taking this to a new level for the concluding regatta of the Pan American Championships on October 9th and 10th at the HPDO, American Yacht Club, Rye New York.
Every entrant to the HPDO will qualify for an EFG spinnaker at a highly subsidized price starting from $600. 
Most of the class approved sailmakers will be participating in this scheme, so there will be a choice of sailmakers. There will be a saving of over $1000 for each spinnaker.
Hurry Hurry Hurry to register. The first twenty spinnakers will be at the lowest price. Priority will be given to order of registration, distance travelled and participation in the greater number of EFG regattas. Regsiter here: http://yachtscoring.com/emenu.cfm?eID=369
Hurry Hurry Hurry to order your chute. There are delivery deadlines.
See you all at AYC in October. Can we exceed 30 boats?
Order your sponsored spinnaker here:- (sorry, the deadline for spinnaker orders has passed…)
You must be registered for the HPDO and you must be a class association member.