No Polar Vortex!  591 miles ahead!
Many of you will be making the annual pilgrimage past "South of the Border" this year on your way to the southern circuit of Miami and Charleston.  As part of our southern hospitality package, we'd like to cordially invite all of you to join us in Sarasota on both sides of Miami for some great Viper racing in Sarasota Bay.  In case you need further convincing, our billboard enticements include:
Store your boat before and after Miami at the Sarasota Sailing Squadron for $85 per month or $6.50 per day for shorter term (not a typo or a gimmick!).
No Polar Vortex – While Chicago and  New York were sub-zero,  Sarasota was in the high-50's.  Since then, we've been in the high 70's.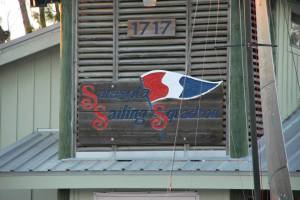 Short distance to venue – Sarasota Sailing Squadron is located on a point of land in Sarasota Bay.  Sail times to the start line average 10 min.
New docks!  We just replaced all of our docks this winter specifically for these two regattas (note: slight exaggerations are common on South of the Border billboards).
No excuses needed – do you really need further excuses to spend your weekends in Florida at this time of year?
Sign up on today!  Here are the specifics:
Viper SE Circuit Stop #1: Took place this weekend at Sarasota, February 22-23, where we had some stunning February sailing
Viper SE Circuit Stop #2: Winter Cup Miami, March 2-3
Viper SE Circuit Stop # 3: EFG Pan American Championships, Miami   http://www.yachtscoring.com/emenu.cfm?eID=915
Viper SE Circuit Stop #3:  Sarasota, March 29-30 – http://www.regattanetwork.com/event/7709
Entry for the Sarasota stops is a modest $35 each.  Storage for your Viper  – $85 per month.  Prizes in Sarasota will be served in small, medium, and large cups for the top three.
Questions?  Happy to answer any and all – please email me at dbsquare2 at gmail dot com.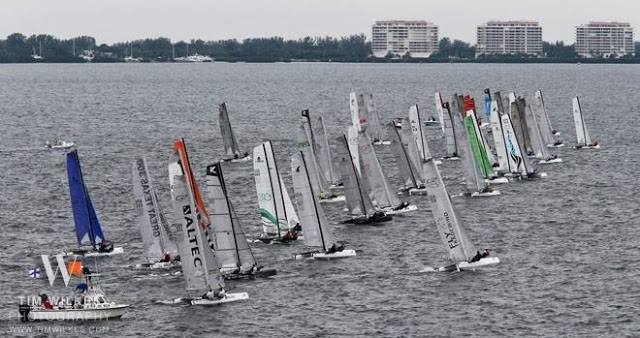 Dave Banyard