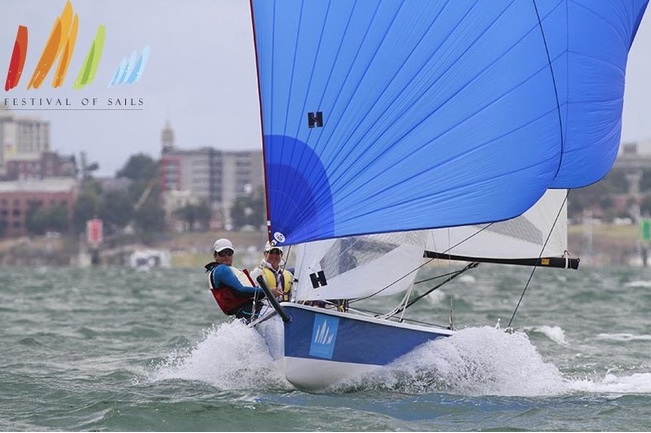 Mark Griffiths began importing the Viper 640 to the east coast of Australia last September.
Recently Mark and his crew completed their first two regattas in their Viper, "Circus School":
The Geelong Race Week
and last weekend, the State titles in New South Wales.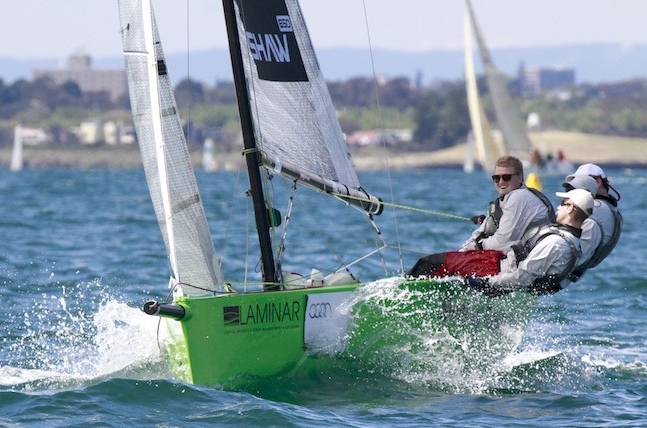 They were racing against some of the country's hottest sportsboats using the Sportsboat Measuring System (SMS)
Marks first regatta, in January, was Geelong Race Week. 16 boats of 11 different designs competed. (Thompson 7's, 8s, Shaw 650's, Bethwaite 79er, Sports 8, magic 25, Elliots, etc)
Mark finished a creditable 4th place and finished with four 1st placings in the 8 race series. Understandably, in their first regatta in a Viper, some inconsistent results and an OCS proved costly.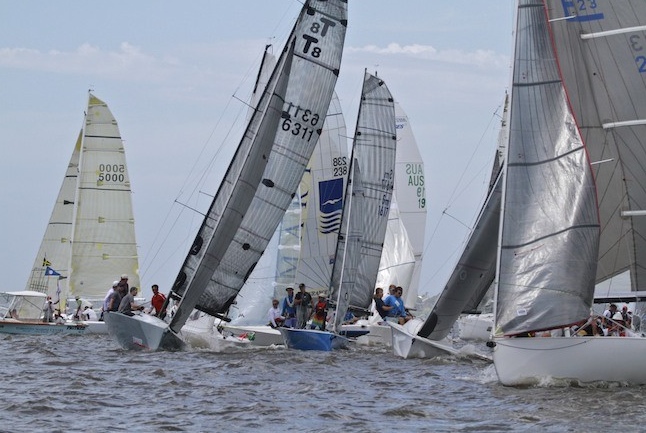 Last weekend Mark competed in the NSW State Titles. 17 boats of 13 diferent designs competed in the event.
A strong weather system moved over the coast on the weekend and Saturday's racing had to be cancelled due to strong wind, consistently over 25 knots. On Sunday it moderated between high teens and 25 knots. The race control got in as many races as they could. In the end they squeezed in 5 races, which all counted.
Included in the fleet was the virtually unbeaten, Stealth 8, Raptor and Geelong Race Week winner Monkey Business.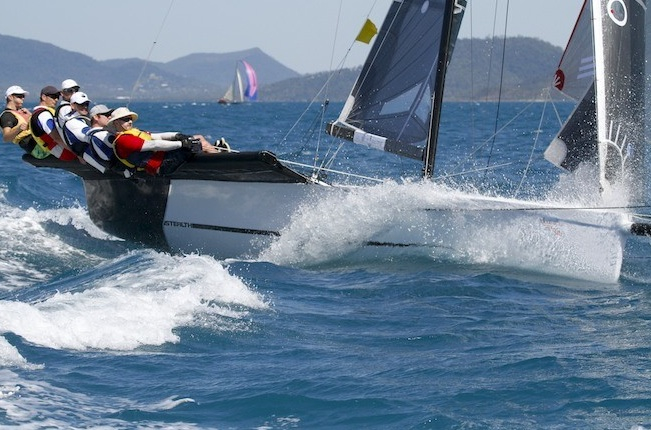 Mark showed what a bit of regatta time in the Viper will do.
In the end he finished in second place behind Thompson 8, Zippier.
It is great to see the Viper is a fantastic OD and does so well in a mixed fleet too.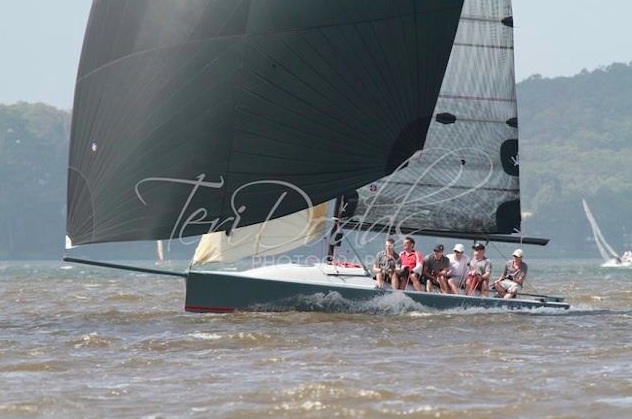 (Photos by Terri Dodds)
SMS Rating System
SMS is the Sports Boat Measurement System developed by Yachting Victoria. (YV) SMS is a derivative of AMS (Australian Measuring System).
The AMS handicap was developed specifically for the measurement rating of relatively heavy displacement keelboats and is not suitable for the handicapping of boats built to other design parameters.
The growth in the numbers of sportsboats in Australia has resulted in problems arising with sportsboats sailing in mixed fleets on AMS handicaps.
The desire by ASBA Australian Sports Boat Association)to adopt a national measurement system for sportsboats resulted in a decision being taken by the YV Measurement Handicap Committee to create a new system under the banner of Sportsboat Measurement System. ASBA has adopted SMS™ as its primary handicapping system.
The SMS handicap is designed to handicap Sportsboats sailing as a fleet.
SMS rating system is at the moment a 'secret' measurement formulae.
The SMS handicaps are based on measurement of the hull, displacement, and sail measurements of the vessel and a time on time rating is calculated. This rating is applied to the elapsed time of the boat to obtain its corrected time for the race.