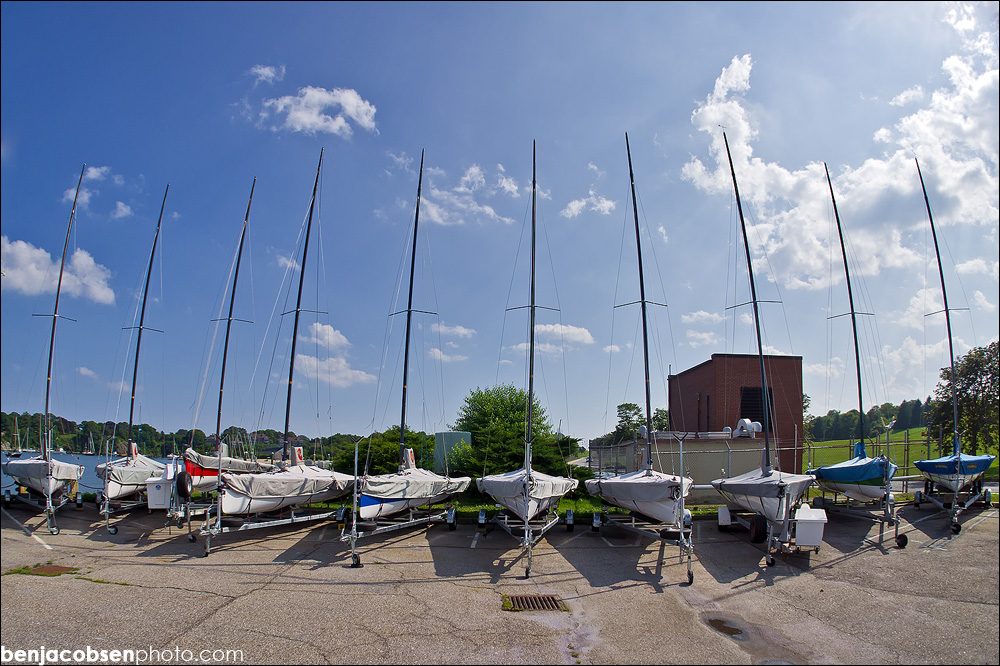 That picture by new Viper 640 owner Ben Jacobsen truly warms my heart- 3 boats to 10, seemingly in the blink of an eye. Thanks to Vinnie at Sail Newport, lining them up together makes a bit of statement, eh?
Much greater thanks to the Newport, RI true believers/early adopters Zach Freeborn and and Matt Sole, as well as Jep Peacock who saw the light as long as 3 years ago. They built it (the Newport fleet) and more have come. Even more are on the way, from the rumblings I hear. The Newport Viper fleet is going to explode over the next couple of years, I predict. Vipers will own that boat park!
This is a striking visual example of how a few true believers can make it happen. And it's happening everywhere: Washington; Rhode Island; Texas; New York; California; Connecticut; Canada, Australia, Bermuda! If you're on the fence because you don't have a local Viper fleet, don't be. Find 1-2 others who want to put fun back into sailing and who will talk about how much fun the Viper is to sail to every sailor they meet. Soon you'll have 6, 8, 12 and more fun loving new friends joining you…
The race is on for the first 20 boat local Viper fleet! Who's up for the challenge?