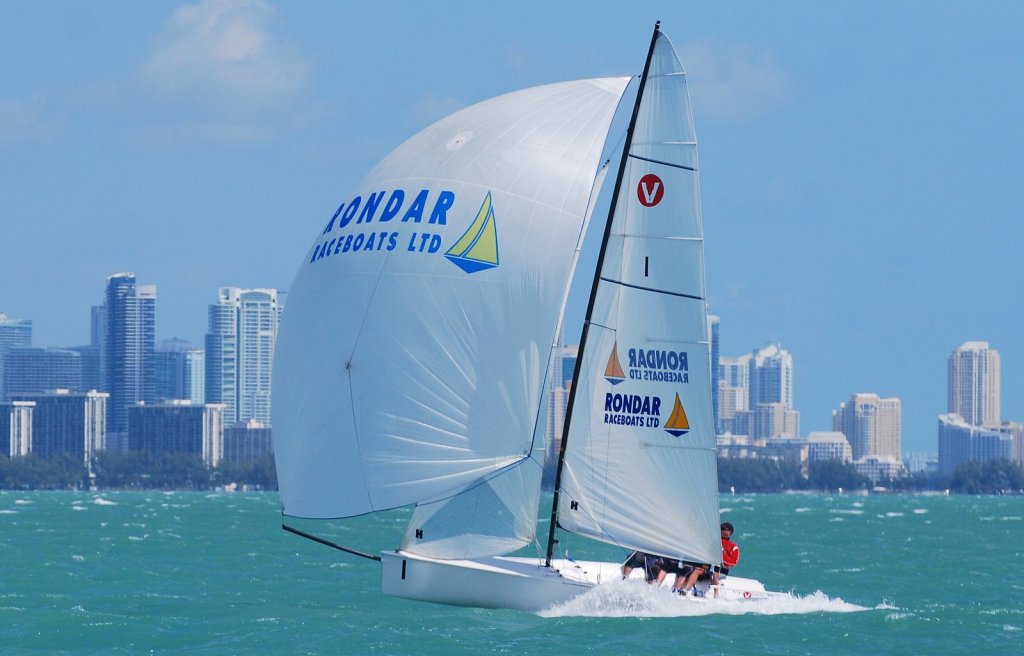 The 2014 EFG Pan American Championships  in Miami in March will be our first truly World championship level event with multiple Viper teams coming from three continents .  We have three Viper teams coming from Australia and at least two teams coming from Europe in addition to class regulars from the USA, Canada and Caribbean.  Previous North American, Canadian and Atlantic Coast Champions will be going head to head with the winner of the Australian Sport Boat National Championship, the winner of Cowes Week Sport Boat Class and the winner of the Lake Garda European Sport Boat Cup.  Please extend warm welcomes to Tim Reger, Australian National Sport Boat Champion, Jon Powell British Sport Boat Class Champion  and all of the overseas competitors.
The Australians are sending three teams as part of a strategy to  win the party as well as the sailing. The Marblehead fleet however is putting together a very strong team,determined not to let the Aussies beat us in our own bars! The frigid winter conditions have been ideal for a series of practice events in Maddys and the Three Cods.
As a quick update:-
Our concept for Miami is that teams take 5 days off work, but get 5 days of racing and 2 additional days of fun sailing & beach in Miami.
Friday Night – Sunday Morning is for travel. The first start on Sunday will allow time for rigging
Sunday/Monday is the tune up regatta called the EFG Winter Cup. The emphasis is on good racing in an informal atmosphere.
On Tuesday, teams will be able to participate in the Miami Scorch. This will be a screaming reach from Coconut Grove to  No Name Harbor at the end of Key Biscayne where we raft up off a bar called "Boater Grill". The participation of wives, husbands, girlfriends, kids from the dock and anyone you picked up at Mango's the previous evening will be encouraged.   Tuesday Evening is a Viper dinner in coconut grove + some awards.
Wednesday can be a lay day to explore Miami but there will also be a coaching session led by a combination of pro sailors  and the more experienced Viper sailors .
Thursday – Saturday will be the three day high quality Racing at the Pan Ams.
On Sunday, we all drive home or leave our boats at Charleston. More Updates coming soon.