Racing Vipers on Biscayne Bay has deservedly been described as a dress rehearsal for heaven on earth. Crystal blue water, breeze from 10-18 day after day, followed by an evening among the bars and restaurants of tropical Coconut Grove. What could be better in the middle of a cold winter??
We've been working hard and we've finally established a Miami winter series with mast up storage. In 2013 we will have 3 events, but for this year, we have two events scheduled. We now have a home at the US Sailing Center in Coconut Grove, which will provide storage and launching for the Viper Class from now on. All Viper attendees can store and launch out of one location. Storage contract and details are here.
Our first Miami regatta for 2012 is the First Annual Valentine's Regatta, hosted by the US Sailing Center on February 11th & 12. We've arranged something pretty special for this event- We will have both Ched Proctor and Jeremy Wilmot of North Sails on hand for coaching while racing and tuning debriefs. Ched is the guy behind the design of North's Viper sails, and has won more than 15 North American Championships in all sorts of classes. Jeremy is an experienced and successful Viper sailor, having raced with Pieter Taselaar on Blixem, and is a Melges 32 World Champion. These two guys know their stuff, and will be there to help us all become smarter and faster! Click here for the NOR, and click here for the entry form.The entry fee is only $150 and includes dinner on Saturday night.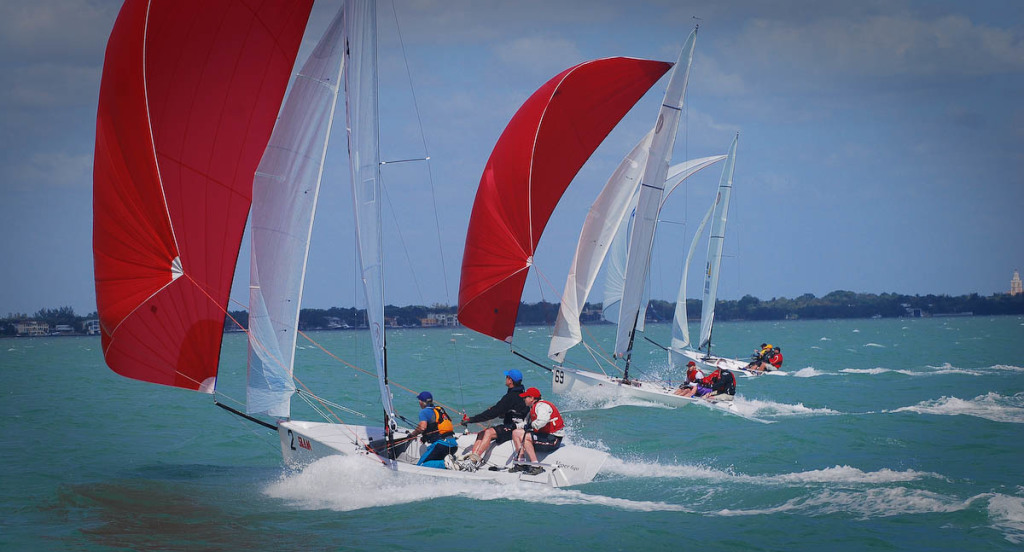 Next up will be Bacardi Miami Sailing Week presented by EFG Bank, March 8-10. The Bacardi has always been a premiere event for the Star Class, and is evolved into a destination regatta for the Viper Class and some of those other sportboats as well. Click here for the NOR, click here for online entry, and click here to see who's entered. Bacardi has been doing this regatta a long time, and it shows! The Cubans really know how to throw a party! For launching and storage, we'll again be at the US Sailing Center. See above for the link for the details to sign up for launching there, if not attending the Valentine's Regatta.
If you have anyone who would like to try a Viper in the middle of winter, Rondar Raceboats USA will be hosting a demo weekend a week after Bacardi, March 17-18. We can also arrange demo sails the weekend of the Valentine's Regatta. Contact dan@rondarboats.com with your future Viper owning friend's information!
Dan is also the person to contact with questions about either regatta. And remember, we already have these two regattas plus one more scheduled for 2013!