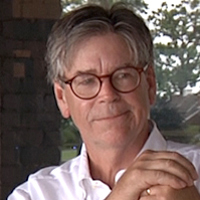 The Executive Committee of the Viper 640 Class, in conjunction with the Class Governors, has hired the Class's first formal Class Administrator. Edward "Buttons" Padin of New Rochelle, NY, a member of the Larchmont Yacht Club and the Storm Trysail Club, and a regular crew on Peter Bauer's Viper 159 Wild Hogs, brings to this new position over 40 years of marketing communications and organizational experience.
After successful careers in advertising and media, Padin has spent the past 15 years as a strategic and operational consultant, running his own consulting partnership since 2003. In recent years, Padin's consulting focus has been redirected to marketing communications for the sailing community, where he has created the advertising for UK Sailmakers and McMichael Yacht Brokerage, does publishing design work for his home club, and this past winter worked with Sail Newport by writing the marketing plan for the Volvo Ocean Race's May 2015 Newport Stopover.
A lifelong sailor, sailing boats as diverse as Vanguard 15s and Maxis, he has spent the past four seasons manning the middle on Wild Hogs,  actively participating in local, regional, and national Class regattas.
The position of Class Administrator was created to reflect the continued growth of Viper sailing, not just in North America but internationally as well, and the Executive Committee's recognition that enhanced promotional and organizational efforts will further improve "the Viper experience" for Class members.  As Class Administrator, Padin will be working part-time for the Class, and reports directly to the Class President. His primary responsibilities include:
• Overseeing the planning, promotion, and execution of a select number of major Viper regattas.
• Overseeing the planning and promotion of the EFG Pan American Qualifying Series and Championship.
• Increasing the level of and enhancing the scope of communications among Class members including regular web updates from major regattas, producing a regular class e-newsletter, and working with the Class webmaster on upgrading www.Viper640.org, and most importantly,
• Working with local Viper fleets to facilitate more local and regional regattas. This will include sharing best practices on developing, promoting, and executing quality Viper events.
Padin came "on board" June 1 and is working with the Executive Committee on establishing a formal, forward-looking operational plan for planning and promoting Class events. If you'd like to welcome Buttons yourself, you can reach him at EPadin@padesta.com.
The Executive Committee would like to acknowledge the sponsorship from EFG International and a contribution from Rondar Raceboats enabling the Class to establish this important new position.