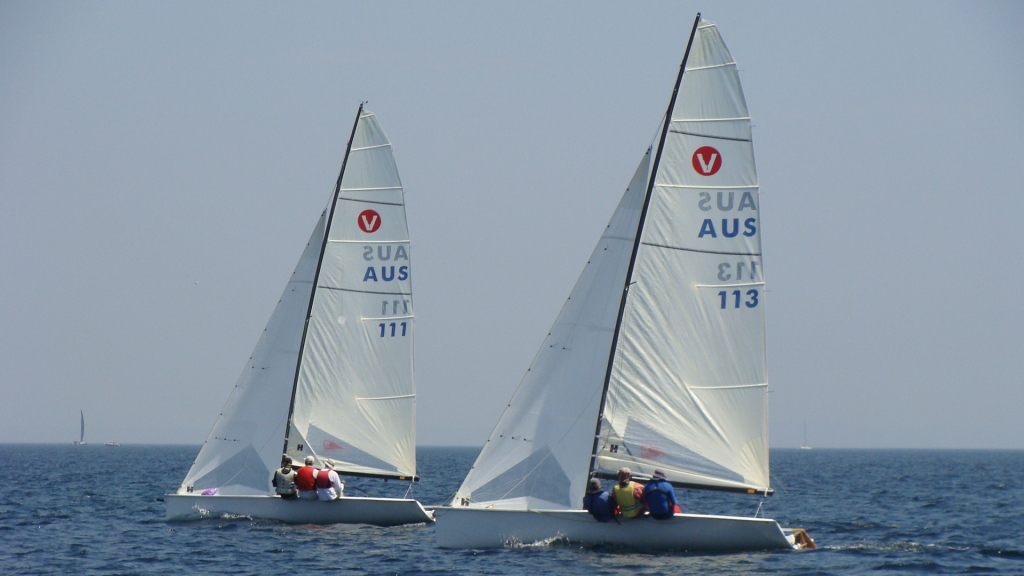 Geographe Bay Race Week Regatta is done and dusted for another year. I was going to write daily reports but restaurant meals, parties and laziness prevented me.
About eighty five boats started overall. A bit down on last year. The IRC racing fleet was only about 20 boats. The GFC seems to be affecting us all.
The sportsboat fleet was down in numbers but the competitive bar was raised. Five Viper 640's, one Shaw 650, two Melges 24's and a Sprinter started. The Melges added some welcome tough competition to the sportsboat fleet. Peter Chappell, multiple Australian champion with titles in Sharpies, 505's, and Etchells sailed one. Peter Sorrenson , a legend in 18 ft skiffs and many other classes sailed another.
This was a rematch between the Melges and the Vipers. The last time these two classes battled for honours on the same race course was in 2010, when the Melges edged out ahead  finishing 1st and 3rd against the brand new Vipers who finished 2nd and 4th. This time the Melges had the advantage of a slightly lower rating under the Australian Sportsboat measuring system but the Vipers had the advantage of two years more experience in the boats.
The courses were 4 passage races between 15 and 22 miles and 6 short course, windward/leewards.
Geographe Bay is challenging in that the seabreeze comes over a point and so, is a land breeze too. They say that if someone in town opens their front and back door at the same time it will change the breeze on the course. The conditions were always tricky with 30 degreeshifts on the short courses. The long races had the wind going the full circle and altering from 0 to 15 knots ensuring many lead changes.
The Vipers proved to be dominant, winning 9 of the 10 races on SMS. Peter Chalmers' Shaw 650 won one race.
The passage races were up to five hours in length and the most the Melges finished ahead was about 4 minutes which was not enough with their rating. In the longest passage race Rod Beurteaux sailed well in the flukey conditions to sneak through for first across the line, winning on handicap and line honours.
In the end it was Viper 1,2,3 with Rod Beurteaux winning with two races to spare. Chris O'Keefe finished strongly to secure second and Grahame Monkhouse lent his boat to his son and a crew of 18 year old young guns who finished third. Peter Chappell in the Melges 24 finished fourth.
The laydays were filled with surfing and lunch at wineries. It doesn't get much better.